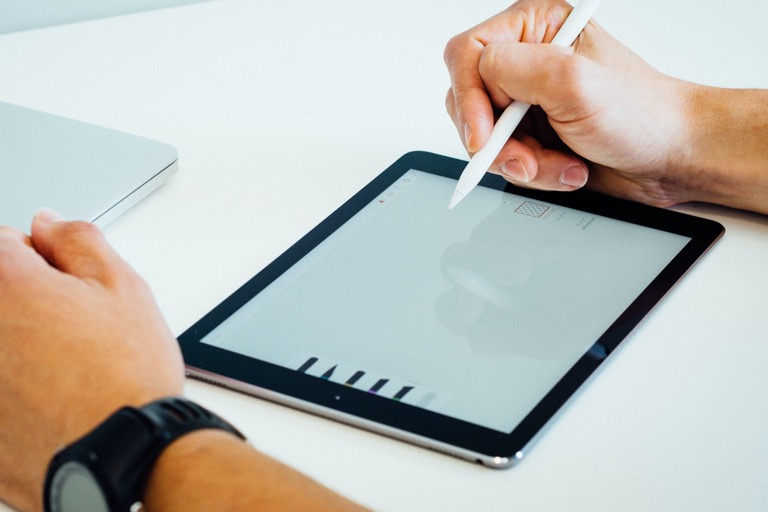 There is far more that goes into a logo than what meets the eye. Logo design needs more than just the simple basics to be optimal. There are three things that a log can be summarized:
Icon
Font
Color
1. Choosing a Graphic that Suits the Brand
When choosing the graphic that will represent your logo, you want to be sure to avoid any generic graphics. The goal is to stand out from your competition. Stock photography and icons, if used creatively, can be a good starting point.
Another important note to keep in mind when designing your logo is to ensure the overall design's tone matches what the brand stands for.
Scalability is an essential factor that must be considered when designing a logo. You want your logo to look perfect in all different sizes. Make sure you create your logo as a vector image so it does not lose any detail or become pixelated when it is scaled.
Finally, be sure you are not copying or mimicking your competitor's logos. The goal is to stand out from your competition.
2. Prioritizing Clarity in Your Font
Determining which font to use in your logo may be one of the most essential choices you will have to make. Fonts should help improve the usability and uniqueness of your logo. Here are three keys to look for when choosing a font:
Legibility and Readability

Legibility refers to how easy it is to comprehend the letters and words within the logo. Readability refers to all the text as a whole and if it is easy to read together.

Psychology of Font Choice

Specific characteristics are associated with types of fonts. For example, serif fonts are seen to be traditional, whereas sans serif fonts are viewed as creative. You want the tone of your fonts to reflect the tone of your brand.

Branding Potential

Every piece of your brand needs to work seamlessly together. When choosing a font for your logo, remember that you should also use that font throughout your brand identity.
3. Selecting a Memorable Color
Colors help your brand recognition and make it memorable. Some keys to choosing a strong color for your logo include:
Understanding the psychology of color
Do not use too many colors
Choose a signature color to incorporate across all branding