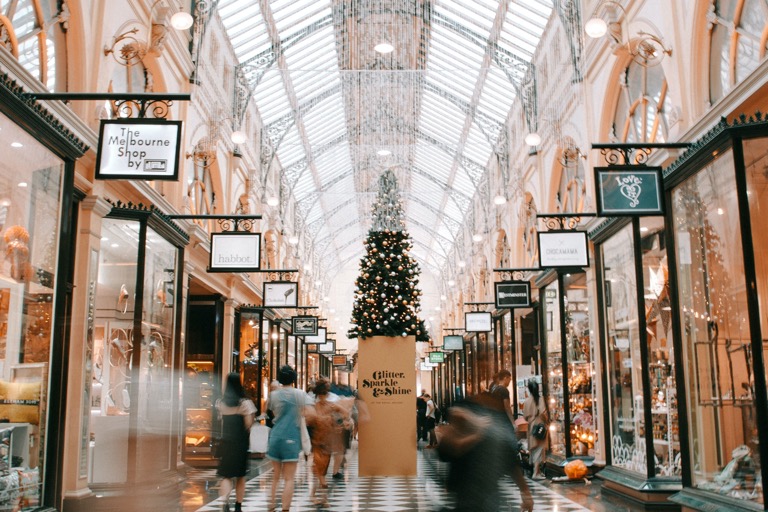 1. Economic Woes Will Drive More Intentional Spending
Consumers are beginning to reevaluate their spending habits as prices around them rise due to inflation, increasing interest rates, and cost-of-living expenses rise. Because of these expenses, they are forced to be more intentional about how they are spending their money. As a result, consumers will be more focused on essentials this holiday season rather than purchasing for their own indulgences.
Marketers must take this change in spending habits to evaluate how they market their products. Brands must be more mindful about how their products benefit their consumers' lives.
2. Sustainable Spending Will Grow
Consumers will be more intentional about their spending habits, especially wanting the money they choose to spend to go towards conscious consumerism. In addition, there is a shift being made towards customers being more aware of the environmental costs of cheap products. Due to this shift, marketers need to consider opportunities to incorporate sustainability into their business if they want to have a successful holiday season.
3. New Inspiration Sources Will Abound
Social media has become the main source where shoppers gain inspiration, especially Instagram and Pinterest. Sending newsletters to your audience is a great way to catch attention this holiday season. In addition, there is anticipation that brands will tap into community channels during the holidays to promote their products.
4. Digital Touchpoints Will Elevate Convenience
E-commerce is continuing to gain more significant amounts of sales each year. As consumers focus more on intentional spending this year, businesses must be open to providing discount codes via online channels. Another important e-commerce strategy businesses need to take advantage of is the ability to ship overseas. Creating more buying options for customers to choose from is another important element. An example of an alternative buying option would be to offer purchase online and pick-up in-store.
5. Holiday Shopping Will Begin Earlier Than Ever
Due to global supply chain shortages and delays, consumers will continue to anticipate longer shipping times. Because of this, businesses should expect the spike in holiday shopping to begin earlier than usual. To keep pace with the spike, companies should consider offering special promotions and discounts earlier in the season.