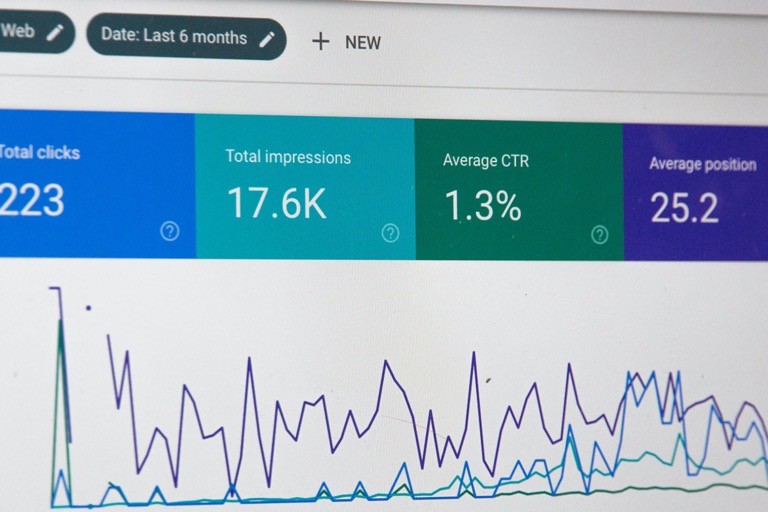 Consistently updating your website with blog postings is essential to attain higher website traffic. In addition, the blog content needs to be related to the website's subjects to engage the audience and attract more visitors. 
2. Enable Google Analytics
Google Analytics is a great tool to use to understand how the visitors are engaging with your website. Tracking your website will help you know where changes are necessary and what works well.
Implementing links to your website helps move the visitor throughout your website. These links provide them with an easier navigation of the pages which increases the overall time they spend on the site.
4. Have a Well Defined Meta Description
Meta Descriptions provide viewers with a brief overview of your website. These can be seen on search engines. Because of this, the Meta Description must do an excellent job of intriguing a visitor to your website while also including enough information to inform them what they will be seeing.
For your website to stand out in search engines, the content on your pages must be different than what can be found on other websites. Therefore, creating content that is not available anywhere else will boost your website's relevance.
6. Well Structured Landing Page
The landing page is the likely first thing your visitor will see when viewing your website, so it must be well structured. Navigation tabs listed clearly on the landing page are an excellent way for visitors to move through your website seamlessly.
7. Better Utilize the Images
Images are a great tool to intrigue visitors, but it is crucial to make sure the images you are using on your website are not slowing down the overall speed of the site. Slow web pages can be frustrating for visitors and will rank lower in the search engine results.