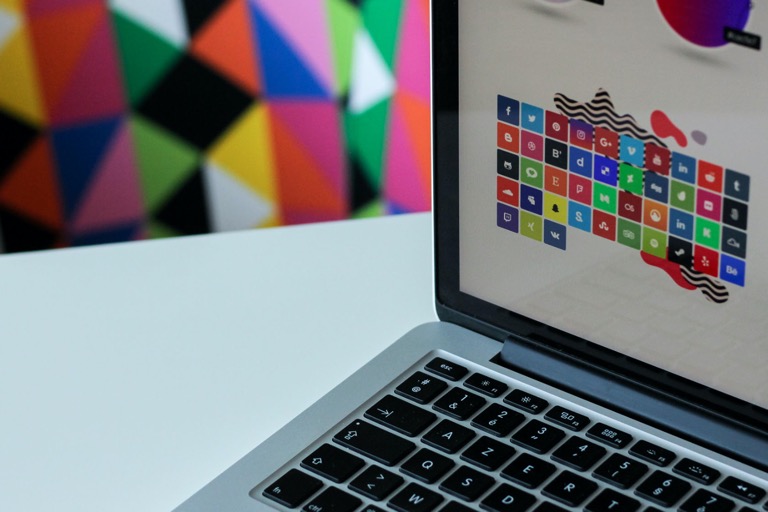 1. Establishes Brand Identity
All businesses must establish their brand identity to be successful. Creating a memorable and recognizable presence within the industry is crucial for setting yourself apart from the competition. Without graphic design, it will be challenging to build this brand identity. Some design elements to include in your branding include:
2. Creates Professional Image
Incorporating strong graphic design into your business will not only help with your brand recognition, but it will also set you apart as a leader within your industry. Creating a visual identity that consumers recognize and are drawn to will help increase your sales and customer loyalty.
3. Communicates Your Message
Use your graphic design visual identity to communicate with your customers. Do your best to reach a wider audience for your business by designing logos, websites, and promotional materials in a way that conveys your message clearly and concisely.
4. Helps Your Product Stand Out
Have your design speak for itself by showing the consumer what you are offering and why they should choose your brand over any other. Be sure to have a visually pleasing logo, website, and packaging design to set your product apart from competitors.
Again, graphic design should be used in a way that makes a memorable impression on your consumer. In addition, your logos and branding should play into an umbrella identity for your business and can aid in creating new advertisements and marketing materials to increase your brand's visibility.
Graphic design plays a crucial role in establishing trust in a business. Therefore, for your consumers to take your business seriously, it is important to have well-designed, professional materials available to present.
Although many see graphic design as a way to elevate your visual identity, it can also help boost your business's overall credibility. Consumers are more likely to trust your business if it looks like you have intentionally created and presented beautifully organized materials.
8. Enhances User Engagement
One of the many benefits of using graphic design is to enhance user engagement. Implementing graphic design into your websites and marketing materials helps break up information into smaller pieces, allows whatever you are presenting to look appealing, and keeps the viewer interested.
A strong logo, website, and branding should explain your business's values, mission, and overall vision to your audience. Establishing trust and grabbing consumers' attention is the goal, and graphic design is a tool that will help make your business stand out from the rest.
Outsource Graphic Design to Trained Professionals
It is strongly recommended to outsource your graphic design needs to trained professionals. Not only do they have the experience and expertise it takes to create high-quality designs, but they will also free up your time and allow you to focus on other business elements.