Father's Day is quickly approaching, and if the special dad in your life is an eco-minded type, you're in luck, we've rounded up more than a few "green" gift ideas that are sure to inspire smiles all around. From a selection of organic microbrews for that man who scoffs at the sight of Coors to some great camping gear for the one who loves to spend time outdoors!
a selection of organic/microbrew beers

There aren't many people who don't like to crack open a cold beer on a hot summer day, and if they're unique little treasures from micro-breweries, all the better to savor! An eco-friendly (re-usable!) cooler bag packed with a variety of organic beers would undoubtedly get you a rib-crushing hug, and you might discover some really fantastic brews that you can enjoy all summer long.
If there's an organic "beer of the month club" that you can subscribe to on dad's behalf, that might be a fun option as well. After all, fancy beer that's delivered to your door is always welcome, right?
solar barbecue
Solar power is gaining in popularity around the world, and as more designers and innovators play with new concepts, some pretty brilliant styles are being created. The Cookup200 Solar BBQ from ID Cook looks like something from a Star Trek set, but the principle behind it is sound: its parabolic shape focuses the sun's mighty rays onto the ingredients placed at its center, thus cooking them without any smoke or CO2 emissions. For eco-minded guys who love to cook outdoors, this is a rather brilliant way to celebrate great food while still being kind to mother earth.
vegan/eco-friendly camping gear
There are many eco-friendly and vegan products out there to help dad enjoy the outdoors in as ethical a manner as possible. The classic Encampment sleeping bag from Big Agnes is made of nylon and filled with their unique INTEGRITY synthetic insulation, which is comprised of 97% recycled material. Team that up with some eco-friendly cookware, water bottle, and utensils, and dad's set for a truly green trek into the woods.
fair-trade coffee and handmade mug
Just about everyone has a special cup that they've claimed as their own; one that fits perfectly in their hands, and brings them an immense sense of warmth and joy with every sip.
Now for the filling: if dad's a coffee connoisseur, treat him to some amazing fair-trade coffee so he can revel in glorious, rich flavour while supporting coffee bean farmers and their families. A gourmet coffee hamper from Jurang, for example, is filled with 3 bags of fair-trade coffee (from Ethiopia, Mexico, and Papua New Guinea), and presented in an ethically-sourced basket.
ecosphere
EcoSpheres are tiny little self-sustaining ecosystems encased in glass spheres and pods. Inside each one are active micro-organisms, tiny shrimp, algae, and bacteria, all floating around in filtered sea water. You never have to feed any of the life within: you just need to provide the EcoSphere with a source of indirect light, either artificial or natural, and revel in this little marvel of beauty and balance for 2-7 years.
vegan monthly snack box subscription
A vegan monthly snack box from Vegan Cuts that's packed with an assortment of goodies. Each package typically includes 7-10 vegan products (sometimes more!), ranging from sweet treats to household fun stuff, so your special guy can try out some things he's never dreamed of before and hopefully make some new favorites.
Most of the snack box items are gluten-free, and none of them contain any palm oil. Although the snack boxes were previously only available in the U.S., they can now be shipped worldwide.
eco-friendly lunch kit
Let him cart his food in style with a super-cool litter-less lunch kit. To-Go Ware has a fabulous set comprised of 2 food containers that snap together, a removable plate, and a set of sustainably-harvested bamboo utensils: fork, spoon, knife, and chopsticks. You can even add in a reusable straw as well: Simply Straws has a selection of different glass straws, or you can go the stainless steel route via Life Without Plastic.
solar charger for phones/mp3 players, etc.
If Dad is a gadget-fiend and would panic if his iPad drops below 2 power bars, then this amazing device is sure to quell any fears of being stranded without email for any period of time.
As lauded on the REI website: "The waterproof Powertraveller Powermonkey Extreme solar battery charger provides a compact and durable source of solar power for tablets, smartphones, music players, e-readers, cameras and GPS units."  The 3-watt solar panel provides a full charge within 15 hours in direct sunlight, and the solar panel can charge the battery while it's charging a device at the same time.
eco-friendly watch

Watches, along with ties, seem to be the go-to gift for fathers around the world, but it's unlikely father has ever laid eyes on one of these before. Sprout Watches are about as eco-conscious as you can get: cases, case backs, buckles, and dials are made of corn resin and other sustainable materials.
They come in a variety of different colors and styles, on either resin bracelets or organic cotton bands. Depending on the style you like, there may also be bamboo, tree bark, and/or cork involved, so your timepiece is a timeless classic, made of materials that will biodegrade over time.
weekend permaculture course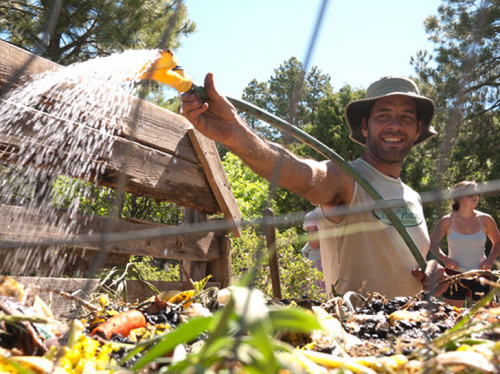 If your father is an avid gardener, locavore, and proponent of urban farming, consider a more educational gift for him this year: a weekend permaculture design course, for instance. Permaculture gardening is a sustainable growing technique that's as well suited to backyard gardens as it is for small-scale farms. These courses are available all over the world: just do a web search for "weekend permaculture course" followed by a couple of cities that you're closest to, and you're certain to find some great resources.
With a weekend course like this, Dad will learn about subjects like:
Ethics, principles, and design methodology of permaculture and sustainability
How to observe land for optimal planting (and companion-planting in each area)
Soil amendments and composting techniques
Aquaculture
Forest gardening
and much more
eco-friendly garden tools
To ensure that the gardening tools he uses are as earth-friendly (and body-healthy!) as possible, the Promenade Eco Garden Tote from Brookstone is a PVC-free bag that can hold seeds, bulbs, and a variety of other garden implements, and comes with 3 stainless steel garden tools. It has additional pockets for other favorite gardening necessities, and comes in a variety of colors and patterns.
designer popcorn and a netflix subscription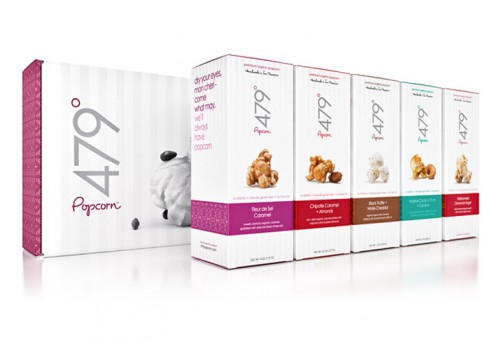 Giving Dad a Netflix subscription allows him to watch all the movies and shows he likes, all from the comfort of his own comfy couch space. As for snacks to accompany all of this visual glee, there's popcorn, and then there's gourmet, absolute poetry in popped corn format as created by the makers of 479 Degree Popcorn. Forget Kernels and other over-salted and under-flavored varieties that you can get at any mall—these popcorns are hand-crafted with taste combinations that will blow your mind.
In their "Foodie" gift set, you'll find one box each of:
Fleur de Sel Caramel
Chipotle Caramel + Almonds
Black Truffle + White Cheddar
Madras Curry + Cashews
Vietnamese Cinnamon Sugar
vegan skincare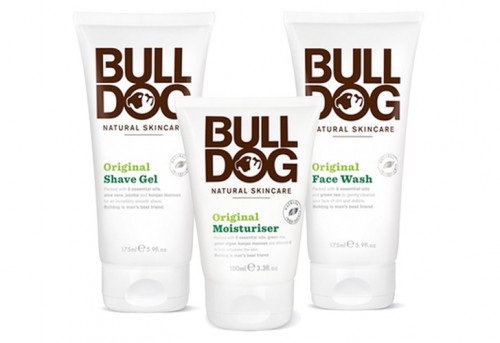 Men who are conscious about the negative effects of harmful chemicals on their skin might be tempted to eschew most products entirely, but they can stay well groomed and moisturized with some great products that are formulated just for them.  Bulldog skincare products are formulated without any parabens, synthetic fragrances, or sodium laureth sulfate, and they're totally vegan. Packed with essential oils, green tea, vitamin E, and sea water, their entire line smells fresh and manly, and nourishes skin from the outside in.
ethically-made hammock

Hammock USA are fair-trade, made by skilled adult artisans who are well-paid as they work from home, allowing them to care for their children as they create these works of art. Many are made from recycled materials, such as re-purposed parachute nylon and synthetic sari silk, and are shipped from their country of origin.
adopt/sponsor wildlife in dad's name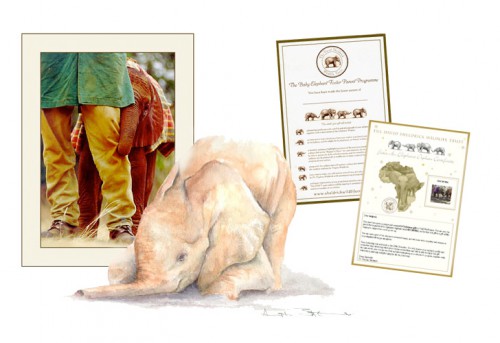 There are many charitable organizations that are dedicated to the care of wild animals, be that through rescue and rehabilitation, protection, or even stewardship of their native ecosystems.  Do a quick web search for groups that offer sponsorship and adoption programs for his favorite species, and you may have an opportunity to give the gift of safety, care, and love for an animal in his name. Through the World Wildlife Fund, for example you can symbolically "adopt" over 100 different species, from wolves and tigers to three-toed sloths, seahorses, hummingbirds, and lemurs. The David Sheldrick Wildlife Trust is another one: the folks there don't just care for and protect orphaned elephants and rhinos, but also elands, zebras, and even squirrels. If your dad would appreciate supporting less exotic creatures there are sanctuaries that provide a loving home for farm animals (The Gentle Barn) and just about any critter needing a beautiful and safe place to live (Best Friends).
[via Inhabitat]