Office bikes for quick trips downtown? Check.
Carpooling for good conversation and fuel savings? Check. 
A new and stylish bike repair station, designed by our crew? Check!
May in Motion is in full swing at Foerstel and all of Boise is taking part. Ada County Highway District (ACHD) designates May as the month to move, rallying all of us to do some smarter travel. Vanpooling, biking, walking, and more – all of it saves you money, reduces fuel burn, and keeps the roads clear to make things quicker for everyone. It's a win-win-win!
ACHD aren't the only ones drumming up eco-friendly excitement. On May 1st, Valley Regional Transit (VRT) launched their new mobile ticketing app for iOS and Android. You can pick up a single ride ticket or all-day pass for the Boise bus system straight from the app and for the entire month of May in Motion, all tickets and passes are 50% off.
Not available to cruise on the buses? No problem! Boise GreenBike, the valley bikeshare program that lets you reserve and pick up bikes from all around the city, has made all rides completely free for the month. The more bikes the better we always say.
If you've got your own bicycle out on the streets and need to do some tuning or top up those tires, stop by the brand new repair station right by the downtown connector. Foerstel partnered with Treefort to sponsor the station, and our crew put together the street-art-inspired design.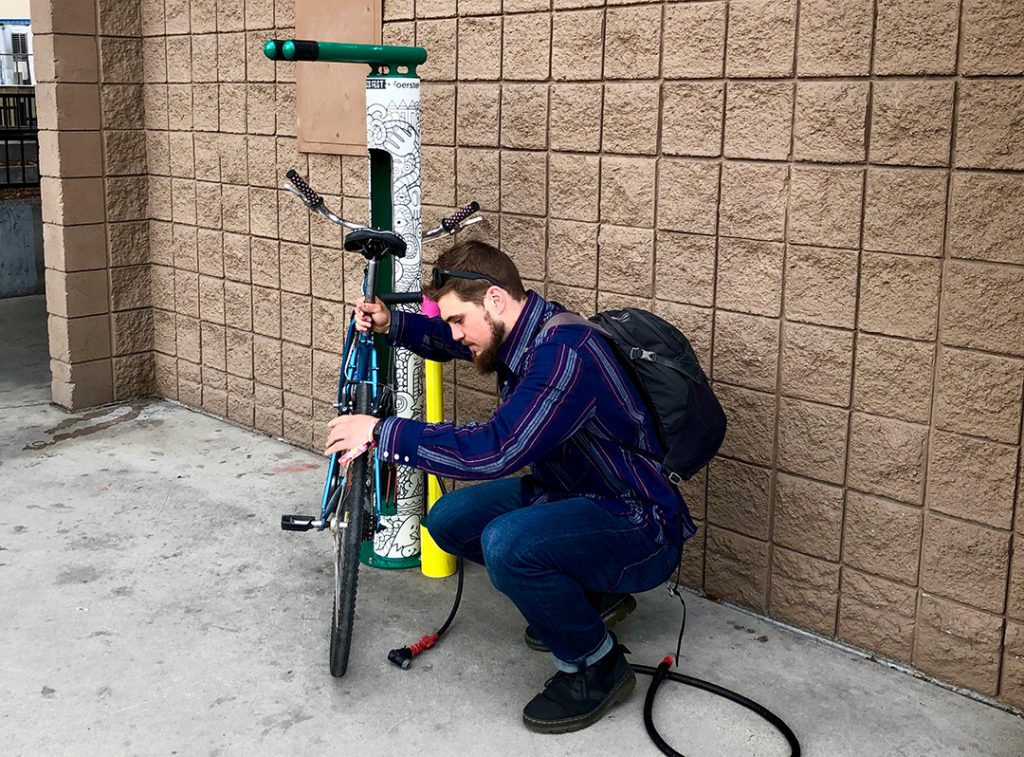 If you're looking for carpool-mates to share the commute with or just want to keep track of your daily transit, Share the Ride Idaho has got you covered. Their website lets you set up a transit profile and connect you with folks who could share the ride. It also has a commute calendar where you can log your work travel every day, and earn rewards while doing it.
Organizations can log their hours and compete to be the greenest crew on the streets. You're lookin' at the champs for four years in a row! Our tribe at Foerstel are pedaling and walking our way to making it five. We'd love nothing more than to have some friendly competition and we love to see everyone switching up their routine for something sustainable, so we'll see you out on the street!