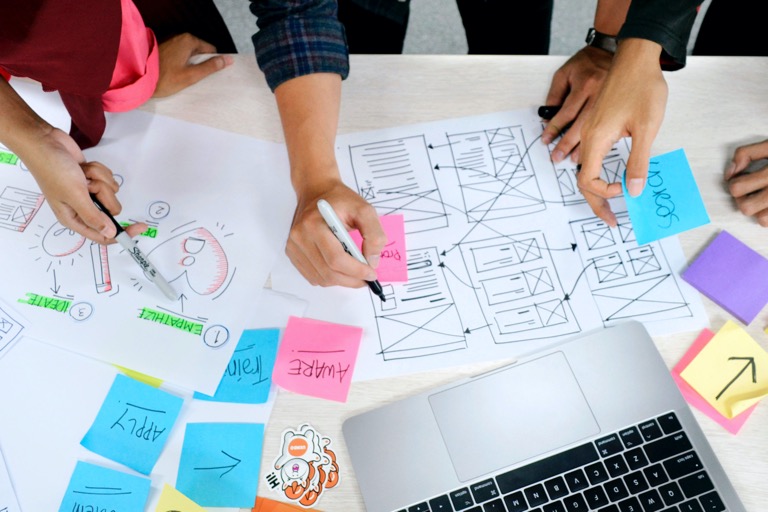 Step 1: Know the Significance of Having a Good Website
It is essential to know the significance of having a good website design as it is the first impression users will have on your entire website. Typically, poorly designed websites cause new and potential customers the most frustration. If a website is poorly designed, their chances of moving to a competitor's site increase.
Step 2: Know Your Business Model and The Requirements You are Looking From Your Website
It is beneficial to begin the web design process by sketching out a basic summary of your business. Having a clear idea about your business and your expectations for the design is important to have in a successful functioning business website. The more specific you get in this plan, the better a web design company will be able to create a website that exhibits your business perfectly.
Step 3: Check Out Different Web Design Agencies and Get a Better Quote
Once you come up with a list of all the ideas and features you want to include on your website, take some time getting several quotes from different web design companies to ensure you get the best price for all the elements you need. An important distinction is that you should not sacrifice good quality over minimal price variations. A professional, well-built website directly reflects your business, and that comes at a cost.
Step 4: Check Out The Background of The Web Design Company
A good web design team should have work available for you to see with numerous amounts of quality projects on display. Finding a team with good experience is always beneficial. There is no harm in taking some time to research the companies you are thinking about hiring.
Step 5: Confirm Whether They Offer Customized and Responsive Web Designs
It would be best to discuss with the web design companies you are considering for your website to make sure they can create a functional and exclusive site. 
Step 6: Additional Benefits
Many professional web design companies provide a host and other benefits such as SEO assistance, digital marketing, and Website Hosting. Taking advantage of these features offered all under one roof typically is a cheaper and more valuable option for your business.