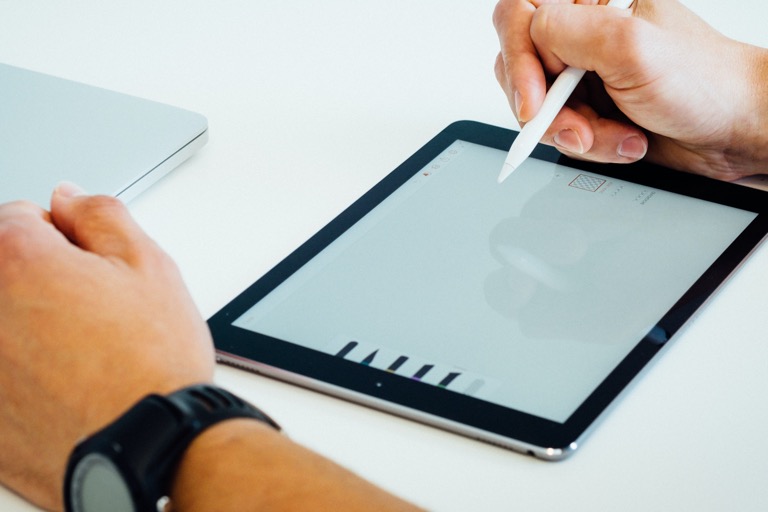 Pantone chose Viva Magenta to be the 2023 Pantone Color of the Year. This color is bright and strong, and although not every logo created this year will have Viva Magenta incorporated, the theme of bright and vibrant colors will shine through.
Abstract design has been trending for a while now, but we are seeing a shift to softer, more gentle variations coming to center stage. Botanical and floral abstract designs will play a significant role in logo design for this year.
Dynamic logos are those that can change and evolve depending on the circumstances. Adaptable logos help keep your consumer's attention and interest. Consider how Google adapts its logo above a search bar on the web.
It is no secret that consumers are drawn to video content. Consider adding an animated element to your logo design. Your entire logo does not have to be animated, but adding some small animated pieces will help make your logo interesting.
Although maximalism is having its moment in the design world, minimalism remains a strong design choice for logos. Many of the most well-known, strong logos, are simple and minimal. Many times, over-designed logos distract from the message and memorability.
Lettertype logos are made up of a single letter. Hyper-lettertypes take this a step further. These logos are highly stylized, brightly colored, and have overlapping elements. Hyper-lettertype logos are impactful and fun to look at, which aids in memorability.
Handmade logos are a great design option for companies that market themselves as unique and creative. These logos can also be created online and designed to look 'handmade.'