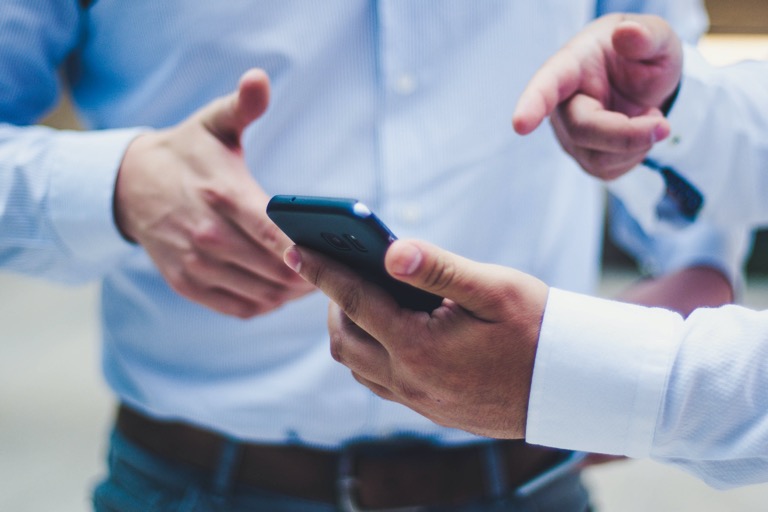 What is a Brand Advocate?
Brand advocacy happens when consumers share their excitement for your business with others. There are many different types of ways consumers can share about your brand. Some of these methods include:
Word-of-mouth
Social Media
Blog Posts
Online Reviews
Although customers make up many of your brand advocates, several other groups will also advocate for your brand. For example, employees and partners are two other groups that comprise many of your brand advocates.
Clients and customers are two of your best brand advocates. The content your clients create and share helps your business become more authentic than it would if you just posted brand messaging. If your consumers post and create their own content promoting your brand, their friends and family are likely to trust their opinion and have a higher chance of bringing in a sale.
Employees are great advocates for your business and how they talk and represent your brand. If your employees are speaking highly of your business, it is positive for your brand awareness and will help bring in top talent to your business because hopefully others will want to work for your business.
Industry partners are another great group that serves as brand advocates. What they say and do influence the purchasing decisions of others within the industry.
Influencers make amazing brand advocates because they have created a large following with others who trust them. Consider looping influencers in to help increase brand awareness and reach a new audience.
What Does Brand Advocacy Look Like?
A few examples of brand advocacy include customers or potential clients discussing your business with others online or in person. Ideally, you want your consumers to get to where they can act as customer service representatives to answer questions about your friends and family.
Consider running giveaways or online contests to incentivize your customers to advocate for your brand. This way, you will give them a reason to share about your brand with their audience and hopefully increase your reach.
Why Brand Advocacy Matters
Improved brand perception
Reflection of brand authenticity
Organic brand awareness
Increases probability of media attention
Larger reach
Saves money