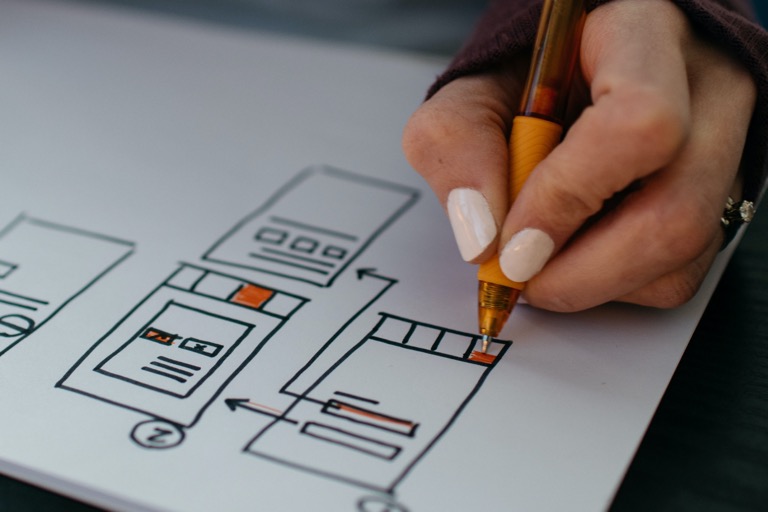 1. Strong Familiarity with the Industry
Bringing in someone who understands what needs to go into a successful website is important to stand out and create consistency within your brand. This understanding of the industry helps with developing strategies for the websites but will also improve conversions.
2. Helps Saving Your Time
There are lots of different factors and variables that go into developing a successful website. Of course, it is important to design a beautiful, functioning website, but even more important to be conscious of the time it takes to make. You do not want your customers to wait too long.
3. Come up with Exquisite Colors and Design
Ultimately, if your website does not have strong colors or designs represented, your customers will lose interest. A website development professional can help you understand which colors and designs will attract the most attention.
4. Accommodate in Mobile-Friendly Website Design
Most users today access the internet and websites on their phones. Because of this, it is important to ensure that your website is responsive on all devices. 
5. Assist in the Right Placement of Trust Factors
The trust factors on a website are what build its reputation. A professional website developer will be able to place these trust factors in the correct place. 
6. Helps in Developing an SEO-Friendly Website
SEO plays a huge role in keeping your website ahead of the competition. Understanding SEO and the placement of keywords will help increase your website's chances of ranking high in search. 
7. Familiar with the Latest Tools and Technology
A strong website contains the latest trends and technologies. Most current website developers have access to the latest trends and tools that will help improve your website's performance.
8. Assist in Growing Your Brand on a Large Scale
To expand your business, looking into different and new ways to increase brand awareness is crucial. Creating the proper workflows to be incorporated on your website will build your customer's trust, which will draw more attention and traffic to your site.
9. Keeps You Updated with the Ongoing Operations
Typically, working with a website developer means you will be in the loop about the updates and changes going on with your website. They will often have a team of people dedicated to specific portions of your job that you can reach out to with questions.
10. Efficient 24/7 Customer Support
Hiring a website development company that provides customer support is crucial to keep your website running smoothly. In addition, consistent technical support is important to keep an eye on anything before it goes wrong.