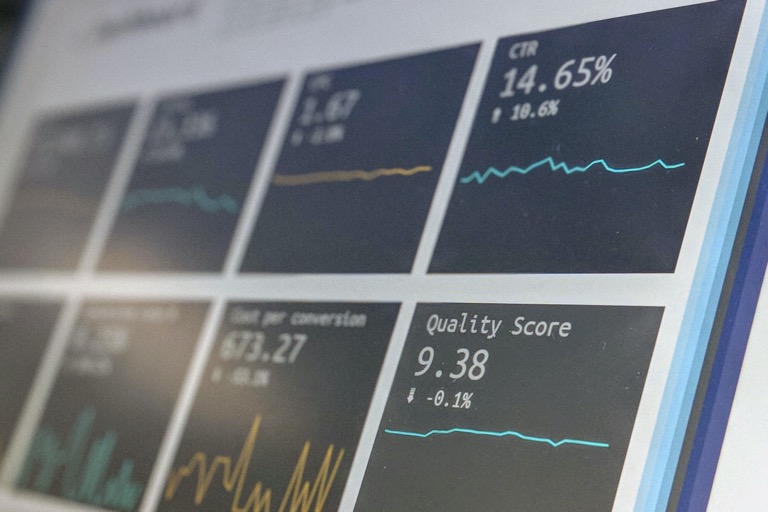 10 Metrics for Measuring ROI of Digital Marketing
Unique Monthly Visitors

This specific metric shows the number of monthly visitors your website receives. You can then count the number of visitors via paid, social market, and organic, then measure the value each brings from this metric.

Cost per Lead (CPL)

This metric tells you if the marketing is bringing in an actual profit. CPL is directly associated with paid marketing. 

Cost per Acquisition (CPA)

This metric is "the marketing cost per sale generated." CPA is the backbone of what many digital marketing agencies operate.

Conversion Rate

The conversion rate measures how many website visitors turn into customers. This metric can track the conversion rate across channels and devices. It can track conversions, but it can also focus on one particular channel and adjust others to increase its reach.

Exit Rate

The number of people who leave a website is equally important as the number of people visiting the website. This metric gives you an idea of the changes needed for the website.

Return on Ad Spend (ROAS)

This metric gives an insight into how much revenue is earned without considering the profit margin. "ROAS can be calculated as the percentage of revenue per total cost."

Blog Click-Through Rates (CTR)

The click-through rate metric reflects how many people enter your website. Blogs are an excellent way to draw traffic to your site. Although bringing visitors to your site is essential, what makes them stay is even more critical. 

Traffic to Lead Ratio (TLR)

Having large amounts of traffic on your site is great, but it is not what brings profit. Conversions are what ultimately generate profit. Calculating how many leads your website creates is essential to its engagement rate.

Example: TLR is 15:2, meaning 2 of the 15 visitors on the website get converted.

Customer Retention Rate

This metric is the percentage difference between the total number of customers you gained from the number of customers you ended with during the designated period.

Brand Search Lift

The Brand Search Lift defines the increase of brand awareness over the designated period due to digital marketing efforts.