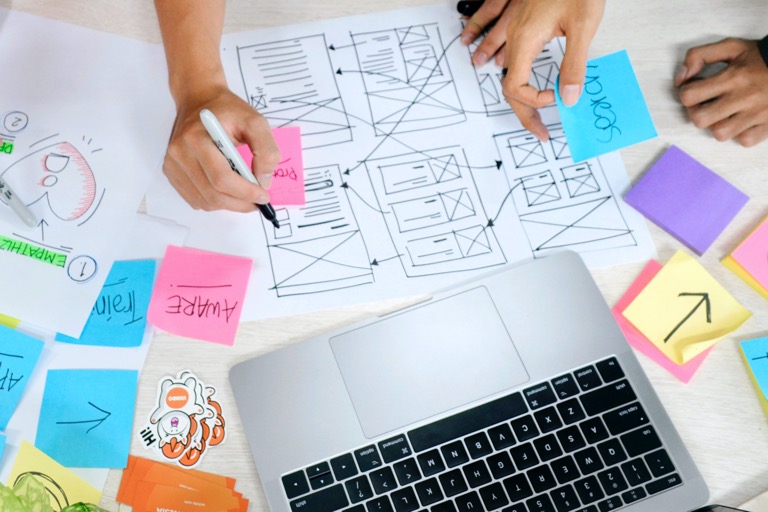 How your website looks matters. It is proven that websites with a strong design are shown to positively affect consumers' purchasing decisions and overall trust in your business. Several different factors play into making your website look trustworthy, including:
Professional graphics, colors, and fonts
Matching visuals with your branding
Organized layout
Relevant content
Provide a Seamless Experience
Provide a Seamless Experience
Another factor that plays a large role in increasing your website's trustworthiness is its overall usability. The more intuitive your website is to navigate, the more your consumers will trust that you are an expert in your field and will associate your brand with a smooth customer experience. Consider adding a clear and easily searchable menu to your website to ensure your users have a seamless experience.
Humans desire consistency in all aspects of their lives, which is a common trait looked for in others and businesses. Oftentimes, consistency is linked with predictability and stability. When a business represents these attributes, consumers will have more trust when interacting with a brand. One way to be consistent on your website is through branding. Ensure all your visual elements and messaging on your site align with your branding.
Highlighting your brand's authority is a tried and true way of earning your audience's trust. Consumers tend to gravitate towards businesses with the most expertise, and then look to them for direction. An example of how to show your authority is through customer reviews. Including testimonials on your site shows that your business is experienced and that you can execute a satisfying experience for your customer.
Be Authentic and Transparent
Consumers do not trust businesses that are disingenuous. Therefore, businesses need to be authentic and transparent with their consumers to gain trust. The more honest you are with your consumers, the more likely they are to trust the capabilities of your business.