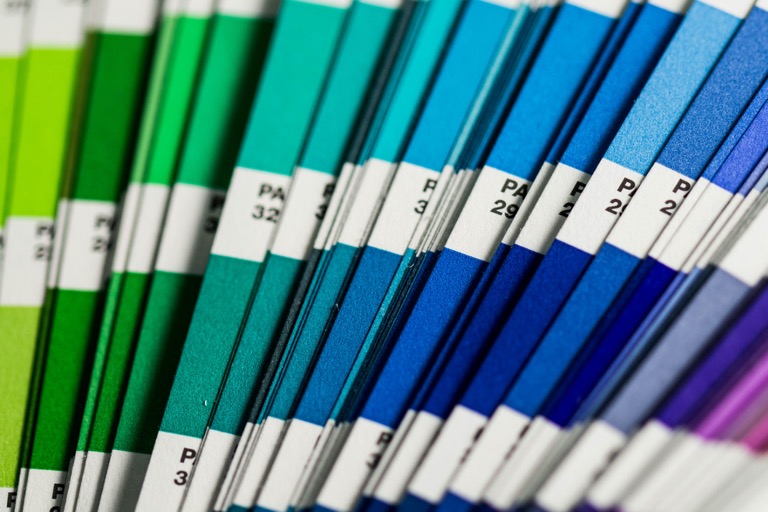 What Colors Should You Use with Your Company Branding
The colors you choose for your branding must match your business's personality and image. Here are three tips to keep in mind when choosing colors.
Choose colors that reflect your company's personality.
Consider your business' image.
Think about competing brands.
What are the Different Uses for Each Color?
Blue

Blue is typically related to a calming color appealing to audiences that are high in stress. This color also helps increase your consumers' perception of your brand and being reliable and trustworthy.

Green

The color green is closely associated with prosperity and money. This being said, it is a great color to incorporate to promote growth and financial stability. Green also is related to sustainability and environmental consciousness.

Orange

Orange is typically a color that relates to energy. Many companies that are innovative and new use orange.

Pink

Pink is typically used for businesses that target women or produce products relating to love and relationships.
What Color to Use with Your Company Branding
When considering the colors for your branding, consulting with a design professional is a great idea. They will be able to help you curate a style and color palette that suits your brand and appeals to your audience. Some guidelines to consider when choosing colors for your branding include the following:
Use complimentary colors that are distinct enough to be used on their own.
Take lighter shades of your primary colors and use them to supplement your design.
Consider implementing neutral colors so they can be used more frequently.
How to Pick the Right Color for Your Brand
When determining colors for your brand you want to consider your company's mission, values, and goals. Begin with primary colors, as they are great main branding colors. From there, you can determine secondary colors. Many times, secondary colors are shades of your primary color.
How to Choose Colors for Your Company Branding
If you are determining colors for your company branding, it is important for you to consider the type of business you are and what you want your brand to look like. Are you interested in promoting your company globally or just as a web presence? Consider your budget and determine what you are willing to pay for branding. Once you have addressed all these factors, you can examine color palettes and find something that works with your image and values.