A bright idea is bringing together the talented homeless population of Barcelona and typography lovers from all over the world. Homeless Fonts is an initiative from Arrels Foundation and is a platform for selling the handwriting of these street sleepers to business and individuals. Around 10 fonts are available and all profits made from the sales go towards supporting the 1,400 people connected with the foundation.
We all know how much handwriting reveals about a personality; the history of the writer, and this project highlights the talent and the stories of these fascinating individuals. Often overlooked on the street, they all have reasons for living how they do, and share a side of life of which we usually know nearly nothing.


Fransisco for example, in a previous life was a graphic designer. Born in Spain, raised in Brazil, he set off to experience the world. After hitchhiking around South America, he returned to Spain an old man. Living years without a permanent address, his days are still full of adventure. He says:
"The experience of the street has taken away my vanity. The only thing I've learnt in life is that you have to learn, because if you spend your life without learning, you haven't lived."
Argentinian born Guillermo uses cardboard, newspaper, anything lying around to practice his love for art and writing. Born in London, Lorraine found herself stuck in Spain after a thief illegally used her passport to travel on. Ever the optimist, she now enjoys sleeping under the stars with new friends in her adopted home.
The kinks and loops of these fonts are such an immediate and rich art work, they are perfect for making statements with. They are certainly a powerful form of communication.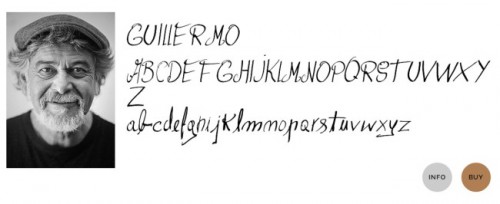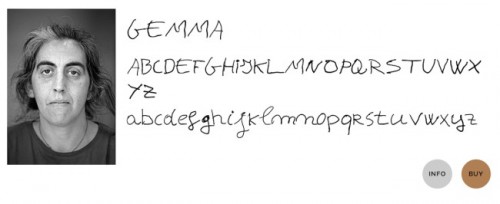 [via beautiful decay]