You probably remember the beautiful roof of Floating Umbrellas that covered the streets in Agueda, Portugal last year – seeing how much everybody loved the idea, Sextafeira Produções set up this installation this year again! The colorful sight was captured by photographers Patricia Almeida and Pedro Nascimento, and the pictures went viral on the Internet in no time. Just like the last year, Patricia was one first ones to post them on flickr giving everyone a chance to take a virtual walk in the most colorful street of Portugal.
"I felt like a kid, amazed by all that color!" says Patricia about how she felt under the umbrellas. The best part, besides looking awesome, is that the installation also protects everyone from rain and sun.
Covering some of the shopping streets in the municipality of Agueda, this vibrant installation is part of the local Agitagueda art festival. The umbrellas will be up throughout July, don't miss it!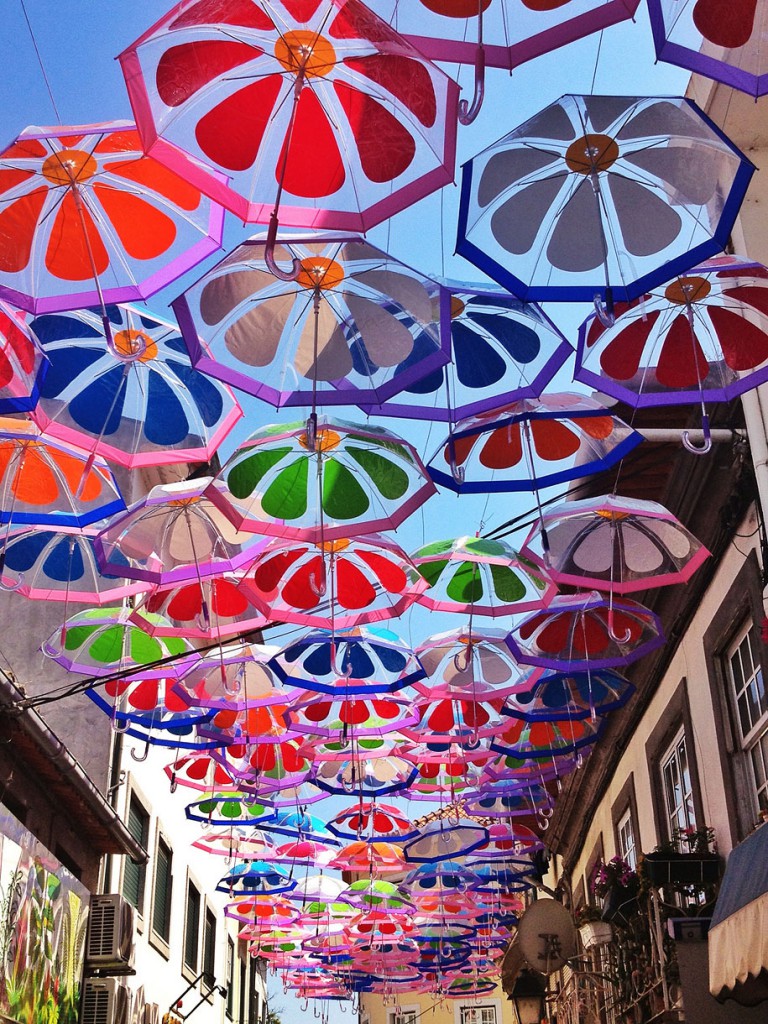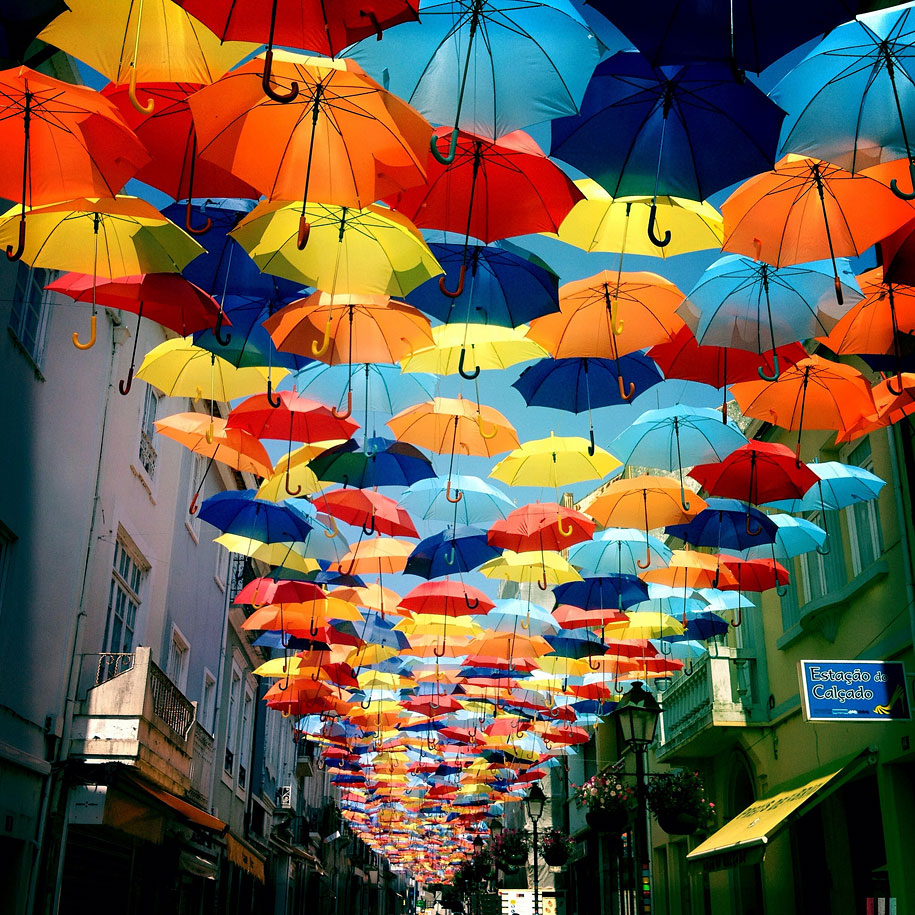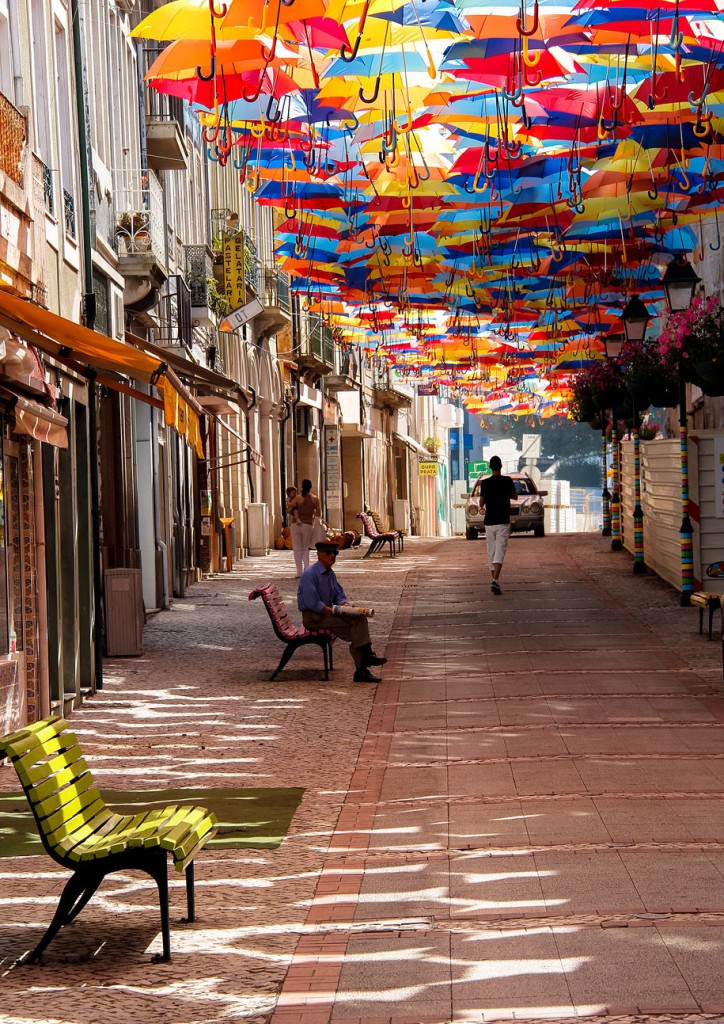 [via demilked]