In the spirit of Apple launching its newest member of their tech family, the iPad Mini, we thought we would share these "tan-tooed" apples, designed by an unnamed Japanese farmer who has taken his love for the Apple brand to a whole new level. The owner of the Fuji orchard created custom stickers and placed them on the apples while they were still growing. Once matured, the apple is pulled from the tree and the sticker removed to leave a custom design on the fruit.
The apples were completely edible and no fruit was harmed in the making.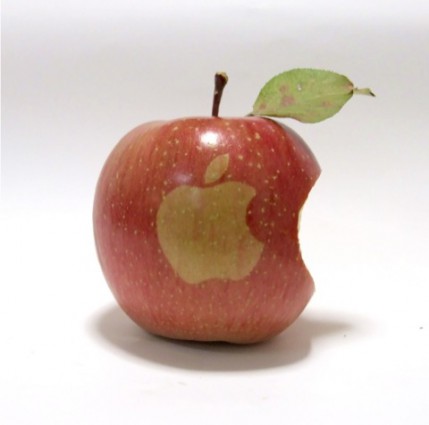 If you could have any custom design or logo on an apple, what would you choose?
[via Weird Asia News]