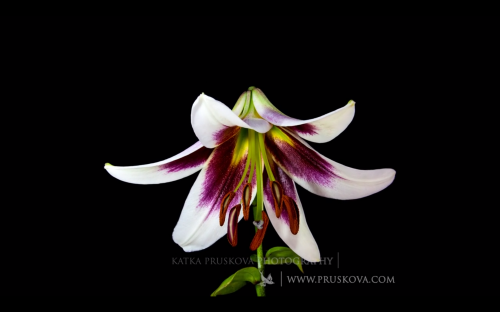 This beautiful time-lapse of blooming flowers was created by Katka Pruskova. Amazingly, this was the first time-lapse she's ever created. The film captures the bloom of six different flowers, Amaryllis, Lilies, Zygocactus, Rose, Gladiolus and Gardenia, and was created from over 7,000 photos taken in 730 hours.

According to the artist,
It was shot in a homemade "studio" that I made in a cabinet. I covered the back of the cabinet with black cloth, the flower was placed in the middle, and the whole cabinet was then covered with another cloth to insulate from the daylight (to keep the light constant, which is the most important). Two LED lamps were used to illuminate the flowers.
Some flowers bloomed in hours, some in few days.. therefore the interval between photos varies from few seconds to several minutes depending on the type of flower.
[via lost at e minor]