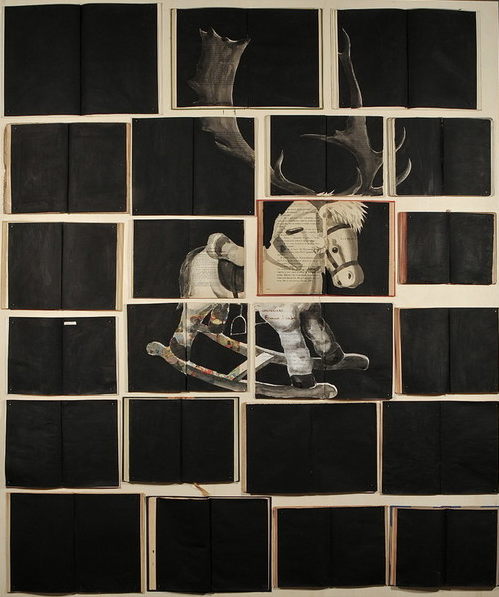 Artist Ekaterina Panikanova creates densely layered paintings across large spreads of old books and other documents, resulting in artwork that blurs the lines between painting, installation and collage. Born in St. Petersburg in 1975 Panikanova graduated at the top of her class from the Academy of Fine Arts and was subsequently given a studio to work from for five years. She now lives and works in Rome. The groupings on book act as a single, but interrupted canvas for beautiful paintings and illustrations.
A graduate from the Academy of Fine Arts of St. Petersburg, Panikanova was one day walking through a flea market when she stumbled upon a 700-page manuscript and "was struck by the difference between its original purpose and how it had ended up." So, she bought it and used it as the base for a painting.
She says:
I like working on old books: I like the way the wear and tear, underlinings, notes and scribblings enable me to perceive the personalities of the people who have read them. In Russia, there is a difference between a icon which has been 'prayed to' and one which has not; a book which has been read has the same kind of energy as an icon which has been worshiped.
For each of her pieces, she reads the texts and chooses the illustrations from pages purposefully and intuitively, joining them together to express a collective idea. From drama to psychology, she expresses variations on the theme of movement and humanity: "the text is never erased but you can turn the page if you want to. I prefer not to fix my works in time and thus I always try to create works with movement. Everyday life is generally anchored in the past and thus both our present and our future are strongly bound to our past experience."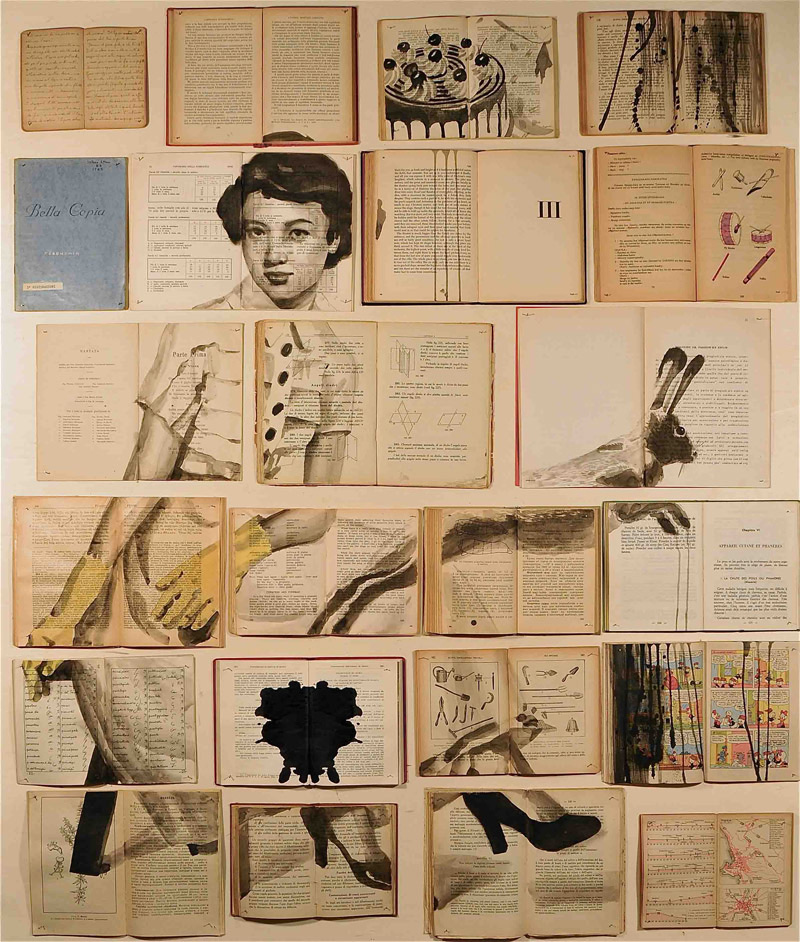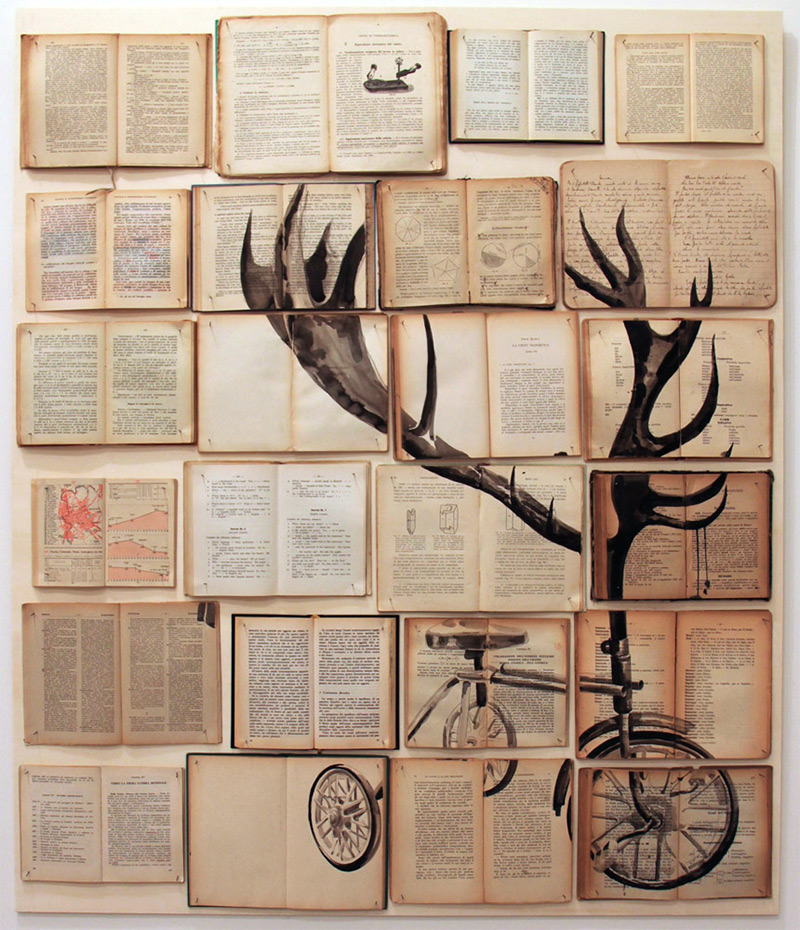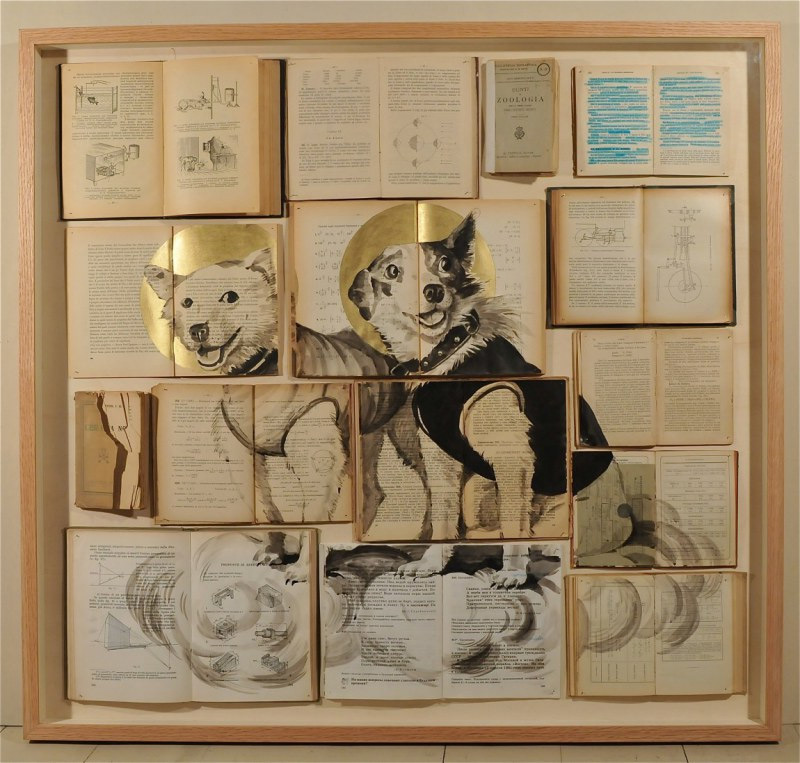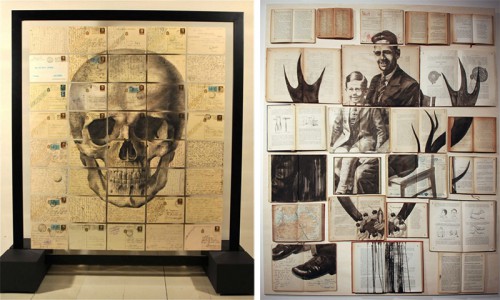 [via Juxtapoz + Design Milk]