Ana Teresa Barboza produces embroidered landscapes with wandering streams that break the fourth wall, jumping off their 2D structures and cascading to the floor in waterfalls of blues and greens. The remaining landscape Barboza keeps in black and white, focusing the viewer's eye on the vibrant colors that compose the rushing water rather than the surrounding mountains and rocks.
Recently the artist has begun to embroider on top of images, collaborating with photographs instead of producing the entire scene. For these particular pieces her yarn remains organized when it trails off the work, each color tightly wound into separate spools that rest above or beside the piece. In this way it seems as if she is neatly categorizing the shades of the ocean, dissecting the hues that comprise the water's high and lowlights.
With this focus on color it makes sense that the Peruvian artist has an education in painting, she studied the subject at Pontifical Catholic University in her hometown of Lima. The work featured here was originally in her solo exhibition "Volver a Mirar" at Now Contemporary Art in Miami, Florida in late 2014. You can see more of her embroidered land and seascapes on her website here.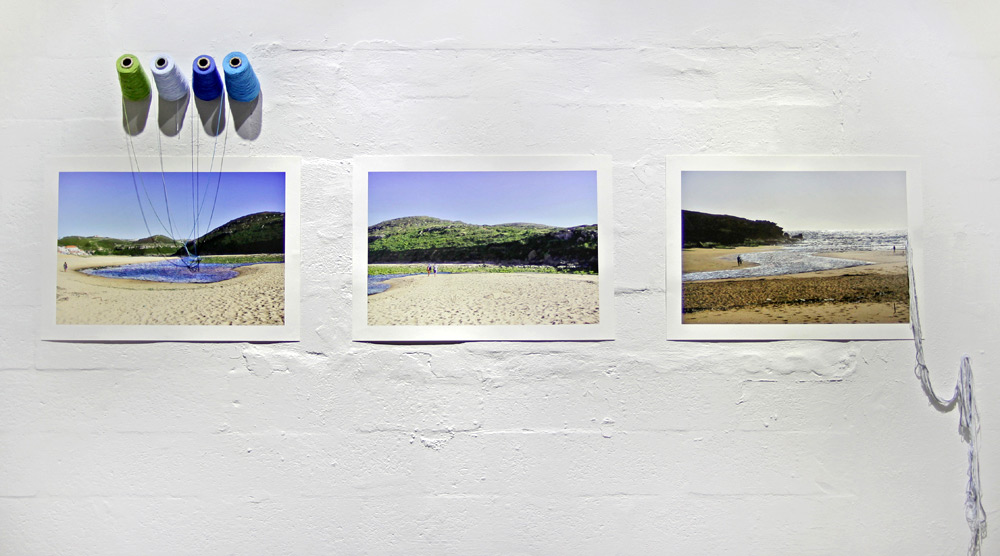 [via colossal]