May is the official "Bike Month" across the US and over the next few weeks we'll be celebrating by sharing some cool, innovative, practical ideas for your bicycle. In hopes of encouraging more bike riding (less cars), we're here to scour the interwebs to find you the most hip designs to fancy up your rig.
Today, we're focusing on carry-ons (or additions) because, let's be honest, bikes are great until you need to carry something.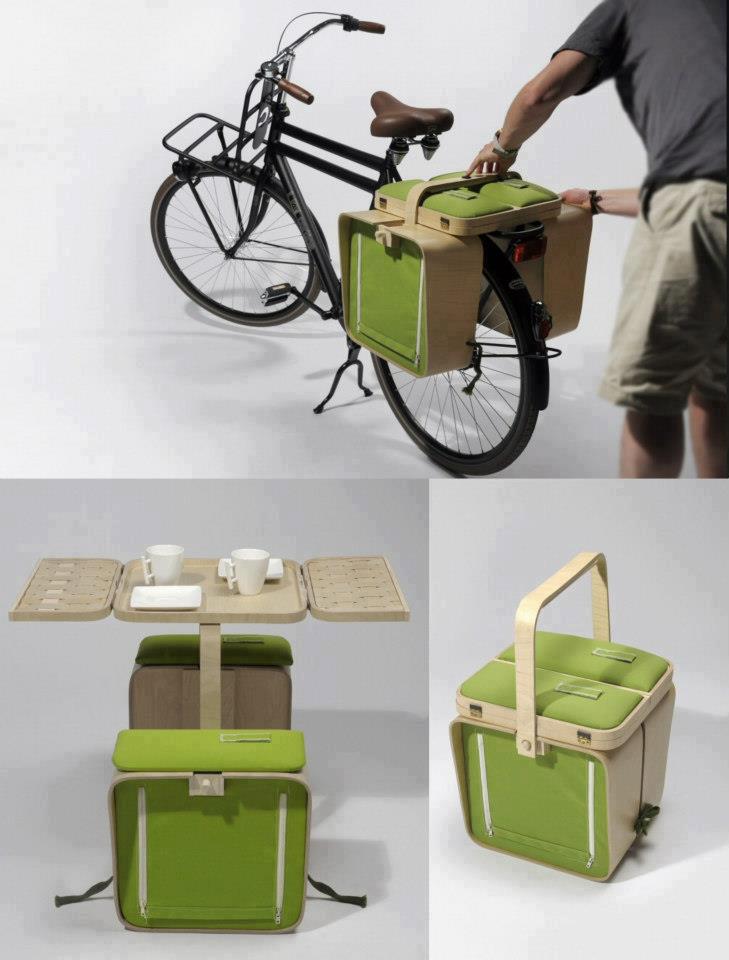 Don't be fooled by its quaint appearance: Bloon's "Springtime" basket is much more than a mode of conveyance for picnickers. A portable, all-in-one solution for dining alfresco, the multitasking carryall not only carts food, cutlery, cups, and plates, but it also transforms into a picnic table for two, complete with cushioned seating.
The Springtime is the brainchild of Bloon founder Jeriël Bobbe, a Dutch designer whose passion for "pure and honest materials and the magic of simplicity" manifests itself in the basket's clean and uncluttered appearance.
[via ecouterre]
If trail riding and camping is more your style, this tug-along camper is meant for you = a lightweight bike trailer built for uneven terrain. The Midget BUSHTREKKA features three main storage compartments with over 41 gallons of storage space and fully adjustable leveling jacks. The trailer pairs with the 'TentCot' to create the camper setup pictured.
[via design-dautore]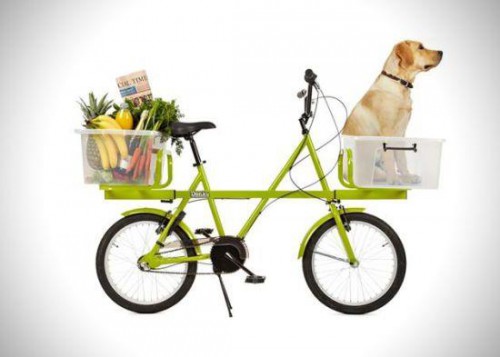 The Donky Bike by British industrial designer Ben Wilson, is an urban cargo bike. An innovative bicycle that can carry heavy loads on front and rear platforms. "Bicycle use in London was growing rapidly, but many of the bikes on the street seemed unsuitable for urban use," Wilson says as he explained the need to create this model of strength and simplicity. The result is a design consisting of 20" wheels, a steel beam that distributes the weight of the cargo, and BMX style that makes it easy to weave through traffic in low speeds.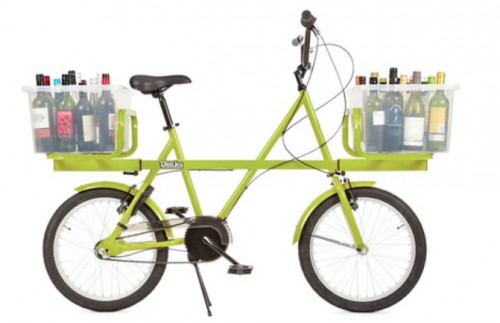 Ben Wilson's innovation comes at a time when cities are reinventing their transportation systems to provide citizens with alternate means of transportation to satisfy desires to lessen carbon footprints and the burden on pocketbooks. Wilson tested the bike to accommodate a various number of items and weights that can be carried.
[via inhabitat]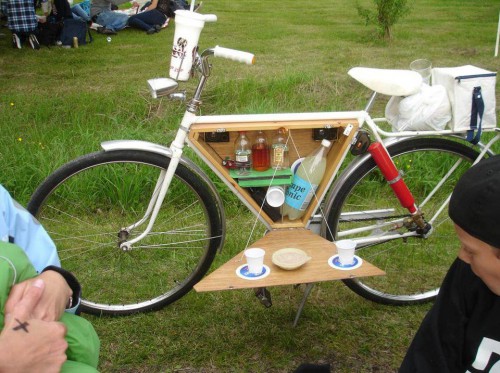 Love your bike? Love the park? Love the bar? Luckily, you can now have all three in one! This custom bike bar seems perfect for those leisurely rides on a hot summer day to your favorite park! And it seems like all you  need is some decent carpentry skills and a little imagination to make one of your own.
With this sweet custom bike there's even a handy flip-out table for more sophisticated dining than your usual picnic blanket. Add a cooler bag to the luggage rack behind your seat and a chilled drink to the cup holder on the handlebars and you're good to go.
[via Facebook]