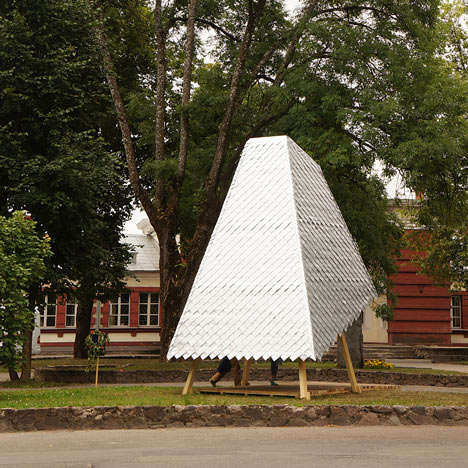 The Story Tower is an atypical library and book exchange built in Cēsis, Latvia. The structure is eco-friendly and was made using locally sourced timber and reclaimed food packaging. A group of summer architecture students and teachers from Riga Technical University spent two weeks designing the library and three and a half days building it. There are a total of 2,250 shingles made out of recycled juice cartons covering the library.
"We sought to use the locally established concept of a free book exchange to create a dialogue between diverse groups and individuals of the town," said the design team. "[It is] a place where books can be deposited before making a journey, exchanged after finishing a journey or simply borrowed while waiting for a bus."
Unlike a lot of design projects, the Story Tower is actually functional. It's stocked with books from a local library that is undergoing a refurbishment. The Story Tower can be used by the public and will occupy its current space until the library is ready to reopen in 18 months."The tower's location is the precise point where local shifts taking place within the town are most visible," the team added, referring to its position between the train station, bus terminal and library.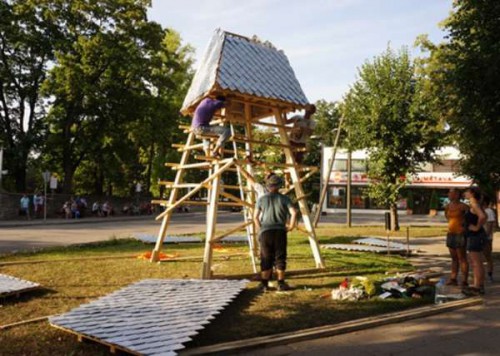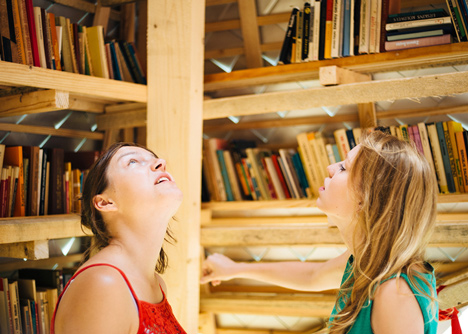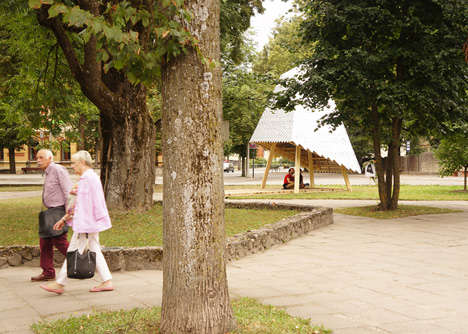 [via Trend Hunter and dezeen]