Here at Foerstel, we'd like to extend a massive congrats to Mamma Chia's very own founder and CEO, Janie Hoffman. Hoffman was awarded "Person of the Year" at the annual BevNET Best of 2012 ceremony. We're honored your company has chosen to do business with us. Congratulations, Janie!


Janie Hoffman, founder and CEO of Mamma Chia, a conscious and sustainable company that offers delicious, high quality, organic chia-based beverages, has been named "Person of the Year" at the 10th annual BevNET Best of 2012 awards. Hoffman is recognized for her impact on the beverage industry, including the creation of an entirely new category – the first chia-based beverage – as well as a leader in category sales and growth.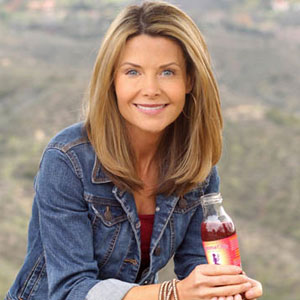 "Receiving this recognition from BevNET is both extremely rewarding and humbling-it really puts into perspective what the Mamma Chia team has accomplished in a relatively short period of time and acknowledges our innovation as the creator of the chia beverage category," said Hoffman. "In a little more than two years, I've watched Mamma Chia grow from a delicious beverage I developed in my kitchen to now being a brand leader in the functional juice category. Best of all, we're making a difference in people's lives by providing a convenient way for them to increase their natural vitality with the powerhouse ingredient of chia."
Since launching nationally in fall 2011 as the first-to-market chia seed beverage, Mamma Chia has experienced quadruple-digit growth and continues to expand rapidly. The company unveiled three new vitality beverages earlier this year-Grapefruit Ginger, Guava Mamma and Kiwi Lime-bringing the Mamma Chia product portfolio to nine varieties that are gluten-free, vegan, non-GMO, kosher and certified organic by the USDA. The brand was also honored with the BevNET "Best Non‐Carbonated Beverage Award" in 2011.
With a superior taste and a powerful synergy of nutrients, each 10 oz. bottle of Mamma Chia features more than a day's worth of omega-3s (2500 mg), 25 percent of daily fiber, 4 g of complete protein and 95 mg of calcium, plus powerful antioxidants and valuable minerals. Mamma Chia is available nationwide at natural food stores such as Whole Foods Market, as well as mainstream grocery stores like Ralphs, The Fresh Market and Wegmans for a suggested retail price of $3.49 per bottle.


BevNET is recognized as the preeminent resource for beverage industry information. Its editorial mission to assist in increasing retail beverage sales led to the establishment of the "Best of" awards as a reference map for the developing beverage landscape.
[via: NewHope]
BevNET.com, the leading beverage-oriented media company in the U.S., is pleased to announce its Best of 2012 award winners. Selecting from a pool of nearly 300 new product introductions, brand revamps, and line extensions, an overarching theme of health and wellness dominated this year's list of winners. From cold pressed, high-pressure processed juices, to emerging functional ingredients, to natural sources of energy, the 17 award winners represent brands that have become key drivers of innovation in the beverage industry, and ones that BevNET expects to remain at the forefront of new growth in an ever-evolving marketplace.