Emilio Perez breaks one of the most basic rules of painting chemistry. The age-old wisdom, whether painting a wall or a picture, is that you should not layer different paint types (oil-based, water-based, gloss levels, etc.) or they won't bond properly. But in his current exhibition at Galerie Lelong in New York, Perez does just that, purposefully painting latex paint directly over enamel, allowing him to cut out and remove sections of the "second coat".
The process is ingenious, but it's how he uses it that's amazing. The first coat is grey-ish, speckled in the newer works like a night sky. He then improvises a swirling and dynamic abstraction of colorful paint on top. Finally, meticulously cutting and removing chosen lines between and within the colors, he accentuates the flow and speed of each brush stroke. The effect paradoxically adds a heightened three-dimensionality and extreme flatness.
The experience of viewing these in person at their full large scale is literally like riding a roller coaster. Perhaps it's not surprising at all that Emilio Perez is a surfer.
Watch him in action (both with a knife and a surfboard) in the video below that's produced by a really cool campaign called One World One Ocean. As an amazing coincidence, the painting in the video is featured in his current show at Gallerie Lelong, so bring your iPhone to watch the video in front of the actual painting!!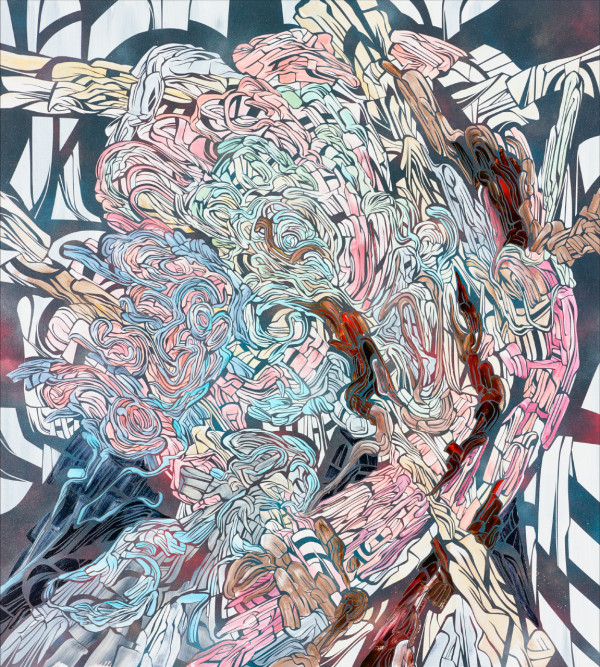 [via design milk]