When conceptual art meets popular culture the result are these amazing celebrity portraits by Erika Iris Simmons. The work is a collection of faces that grow out of recycled materials, reused cassette tapes, and the negative space that results from these shapes. The artist began her careers as a face-painter at Universal Studios and then went on to pursue makeup design.
"I became fascinated with books about perception and cognition. I think creating these optical illusions everyday [with makeup] made me curious about how our minds perceive shadows, and how we put together the image of the world around us." says Simmons
For these pieces that she calls Ghost in the Machine, Simmons "showcases a number of portraits of musicians made out of recycled cassette tape with original cassette…The idea comes from a phrase (ironically) coined by philosopher Gilbert Ryle, a description of how your spirit lives in your body. I imagine we are all, like cassettes, thoughts wrapped up in awkward packaging."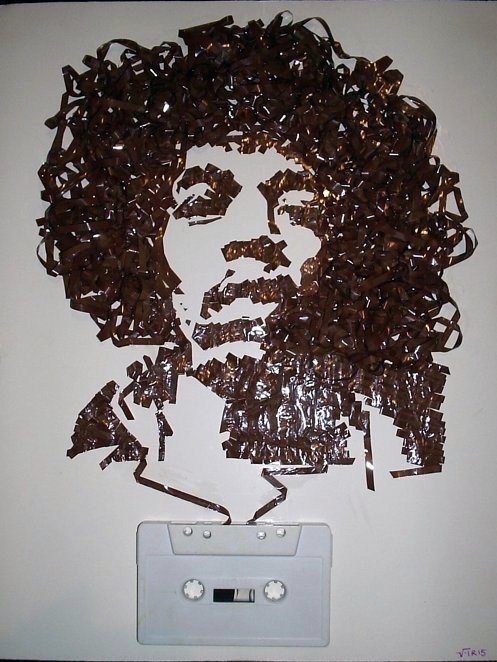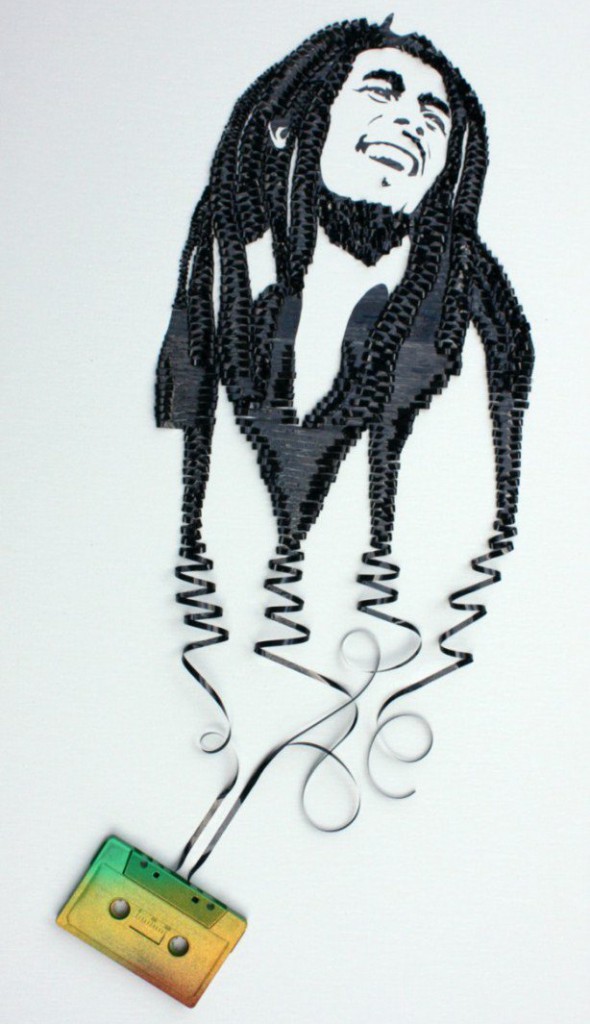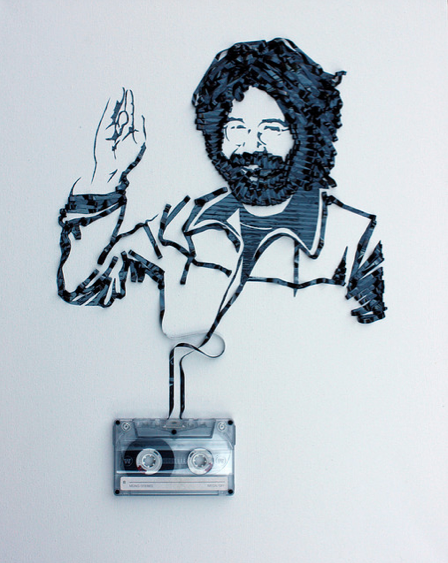 Most recently, Simmons has been selected as the artist to create the official artwork for the 55th Annual GRAMMY Awards®. According to an official press release on December 3, 2012:
"The work depicts the iconic GRAMMY® image composed with half-inch studio recording tape, a true celebration of recording excellence. It will be used as the official artwork for the world's premier music event and will grace the cover of the GRAMMY Awards program book, telecast tickets and promotional poster. The 55th Annual GRAMMY Awards will be held Feb. 10, 2013, at STAPLES Center in Los Angeles and will be broadcast live on the CBS Television Network at 8 p.m. (ET/PT)."
Simmons work can be found on Flickr and prints can be purchased through her website, iri5.