Argentinian artist Pablo Lehmann has created an apartment made entirely out of recycled paper. The art installation titled 'Scribe's House', is a life-sized apartment complete with a bed, bookcase, bathtub, desk and chair, and little windows – all of which have been plastered with old pages in muted tones of yellow and brown. Even the walls and ceilings are plastered with pieces of recycled paper.
It took the Argentinian artist nearly two years to complete his installation working with torn pages from old textbooks, transforming his love for literature into a completely furnished home filled with words.
Lehmann's nostalgic apartment is on display at Art Basel Miami in Florida. If you are unable to make it to the museum, Anthropologie has produced a book of images of this extraordinary exhibit – fair warning it retails for $2,300, so it may be cheaper to make the visit.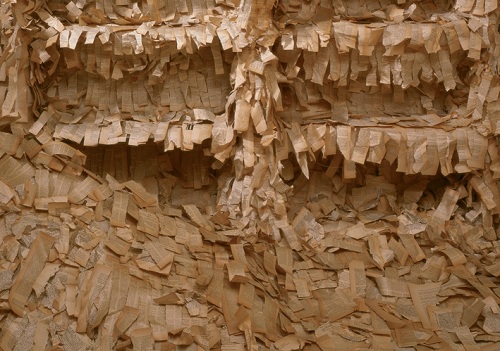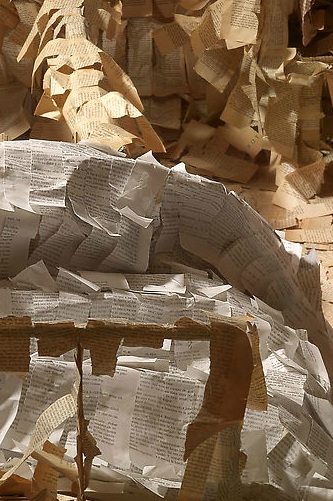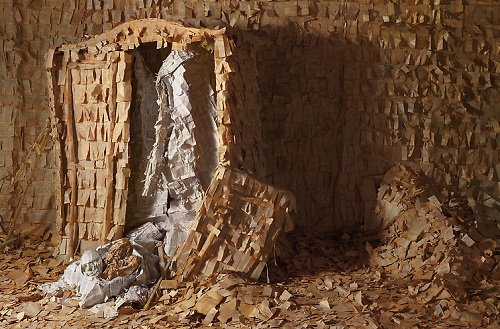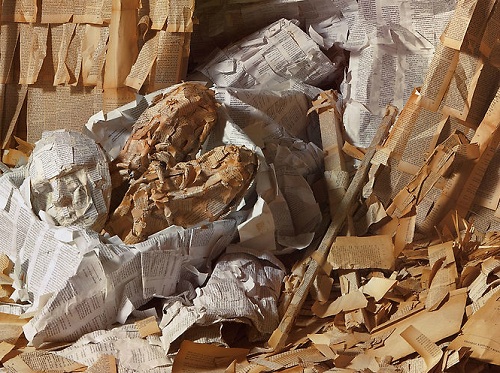 [source: Pablo Lehmann]