It's that time again! Food and family and finding the perfect presents. Whether you're trying to win the heart of a graphic designer in your life, or just browsing the web for gifts to give yourself, we've got you covered. *Drumroll* It's the annual List of Gifts for Graphic Designers. HOW has collected just a few of our favorite design-related gifts for this year so you can avoid long lines at the ever-dreaded shopping mall.
Note: Many of these items are available in HOW's official store, MyDesignShop.
It's the most wonderful time of the year…

1. CMYK Playing Cards—$14.00
A classic gift with a modern design twist, the CMYK playing cards will make any designer smile. The traditional suits have been changed to represent the four tones of print: cyan, magenta, yellow and key (black). Each card has a different opacity to represent its value, making them easy to use and absolutely beautiful.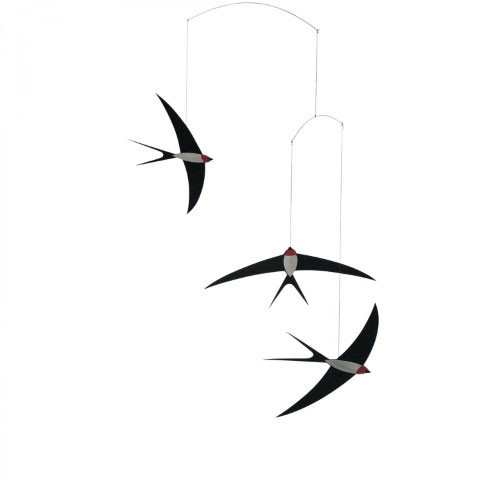 2. Swallow Mobile—$13.89
I think it's best to let the HOW editors describe this one: "Bring some peaceful movement into your home with this beautiful mobile designed and brought to life by family owned Danish firm Flensted Mobiler. Allow it to grace a space you frequent in order to maximize the relaxing effects of a creation uniquely infused with the elegance of the swallow. Note: warm summer breeze not included."

3. Tattly Tattoos—$5.00
Perfect for stuffing stockings, Tina Roth Eisenberg's project, Tattly, takes a stand against ugly temporary tattoos. From vintage cameras to Pantone swatches, the "for designers" line features doodles from Jessica Hische, Kelli Anderson and more.


4. Slate 2.0 LapDesk—$100.00
Not only does this handmade gift look beautiful, but it's also functional. The ergonomic design is meant to keep your laptop cool while lending you optimal space for work and play. The Slate 2.0 is compatible with laptops ranging from 11˝-17˝ as well as the iPad Air, iPad Mini and iPhone 6/6s and 6/6s Plus, as well as most handheld devices. Handmade in USA.


5. Yoshimoto Cube No. 1—$65.00
Just like a Rubik's Cube, but less frustrating and more aesthetically pleasing. The Yoshimoto cube can be endlessly transformed between its gold and white sides. Perfect for killing time between meetings.


6. Paper Lovers' Bundle—$19.99
This gift bundle comes with a beautiful notebook designed by Jason Polan, complete with 12 hand-drawn patterns to use as inspiration for your next projects, as well as the book Paper Folding Templates for Print Design. Learn the art of paper folding from the basics all the way to advanced techniques while remaining fiscally responsible.


7. Posters from Hammerpress—$25.00-$50.00
Hammerpress is a Kansas City, MO based print shop and design studio. Since 1994 the studio has been producing beautiful works of design for purchase by lucky consumers like you. Most notably, in this writer's opinion, are their incredible hand-pressed posters. Find your favorite band, or just pick your favorite design—they're all gorgeous!


8. Roy Lichtenstein Explosion Umbrella—$55.00
Everyone knows his name. His work has made it to MoMa and beyond. Grab a little piece of Lichtenstein work from his 1967 Portfolio 9 piece, "Explosion," with this ever-useful umbrella. Brightly colored and Pop Art to the extreme, this gift can make even a rainy day seem bright.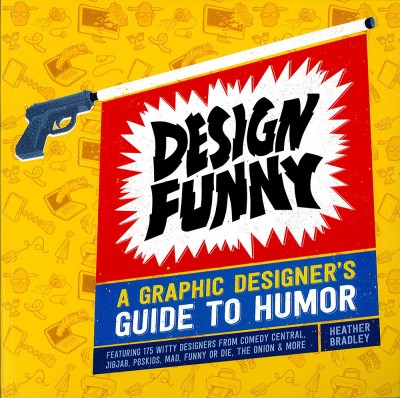 9. Design Funny—$14.00
A great book for designers who are looking to up their hilarious ante. Author Heather Bradley compiled 42 comedic techniques with exercises, quizzes and examples to teach designers how a good sense of humor helps you stay up to date with modern trends. Laughs guaranteed.


10. One Year Subscription to thegrid.io—$96.00
If web design isn't your forte, then The Grid is going to be your best friend. The Grid uses artificial intelligence to combine anything from photos and videos to text, URLs and more into a beautiful custom website for every user. This isn't just another template tool—it's intelligent web design.



11. Refold—$250.00
"Sitting is the new smoking," say researchers at Ohio State University. To combat the terrible plague of sitting desks, Refold created the "flexible, foldable, portable, affordable and 100% recyclable" desk. The Refold desk gives designers a chance to pick up their work and go out into the world. The desk weighs only 6.5kg and comes in three sizes depending on your height. We're obsessed with this product.


12. Quotes on Design 2016 Calendar—$12.50
The editors of Print magazine came together to create this beautiful wall calendar for your workplace or home office. The calendar includes design quotes and words of wisdom from creative minds like Paula Scher and James Victore. Each page also comes with a handy tool for your use—rulers and point sizes are just two examples.


13. The Primary Clock—$37.28
This beautiful clock is sure to spruce up any blank wall or boring cubicle. Perfect for color lovers and Pantone-geeks. The clock is made from durable glass and can hang on any standard picture hook.


14. Consilium Vase—$10.65
You don't have to be a designer to appreciate this one. These beautiful little vases are perfect for single cut flowers, straw or small branches. They're handmade out of porcelain and bring a little nature to any workspace. And with such a minimalist design, chances are they'll look great with whatever décor you already have!


15. See Concept Screen Glasses—$65.00
We might as well let MoMa explain this one: "Imagine a world where your eyes are not tired after an entire day of staring at your computer. With See Concept's Screen Range, this can be your reality. Conceived by a trio of young designers from Lyon, France, these innovative glasses filter out 40% of the potentially harmful blue light emitted by LED screens, thus protecting your eyes from digital eye strain and helping you sleep better at night."


16. 2016 The Year in Stitches Calendar Kit—$25.00
Simplistic and beautifully designed, this month-by-month calendar combines utility with do-it-yourself art. Designers will appreciate the creative layouts and love the much-welcomed break from work to complete some simple cross-stitching.


17. Cast of Characters Poster—$65.00
This gorgeous gift is a limited edition poster by Lesli Ink. Beautiful enough to make any old cubicle look like a fine executive office. Each of the 26 letters was custom designed and then screen printed in Toronto "on deliciously black paper using fancy gold ink."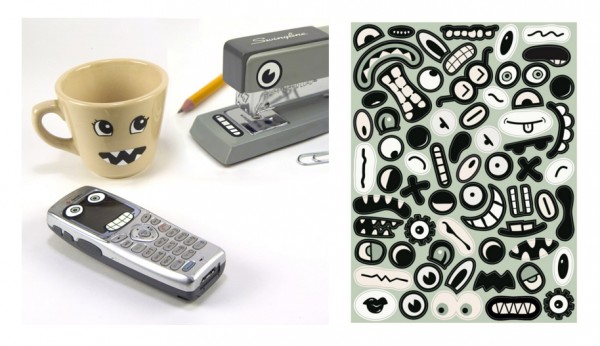 18. Inanimate Character Stickers—$4.00
"Add some character to your inanimate objects." This cute and easy gift will definitely bring a smile to anyone. Turn your mouse into a cheesing face or give your stapler its own personality. The stickers are removable to make switching things up extra easy!


19. Unofficial Business Co. Invoice for Day-Ruining notepad by Jessica Hische—$25.00
This letter-sized notebook is a parody of a "services rendered" invoice sheet. Designed by Jessica Hische, of course this gift will be a hit. The cover is beautifully letter-pressed on 100lb Cover French Paper with "BUSINESS SOLUTIONS FOR INCREDIBLY ANNOYING CLIENTS" proudly front and center.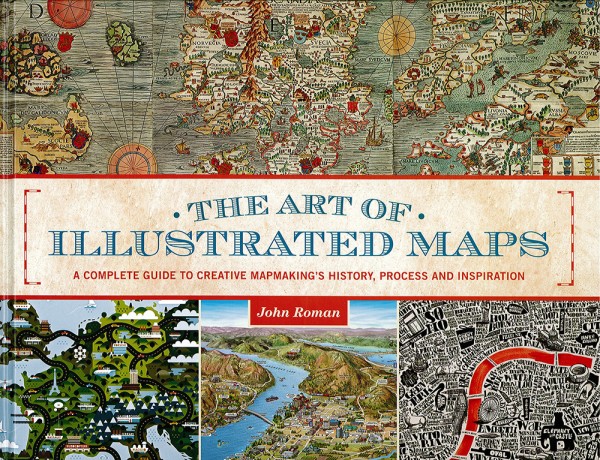 20. The Art of Illustrated Maps—$17.50
Another beautiful book for anyone who appreciates art and design. John Roman explores the world of illustrated maps from their beginnings over two thousand years ago. Dozens of illustrations and styles showcase the amazing work from mapmakers around the world.
[via how design]