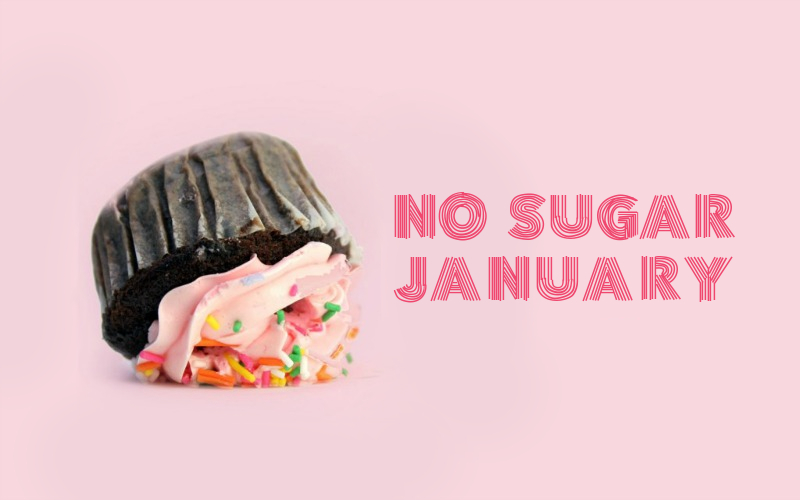 January is a time for fresh starts, and this goal-setting office loves a fresh start. In addition to starting fresh with the calendar year, the Foerstel office is making a major change this January.
We're going sugar free!
That's right nearly half of the Foerstel office is going "No Sugar January" — and let me clarify this. Maple syrup, Stevia, coconut sugar and honey are the only natural sweeteners (other than fruit) we are consuming for an entire month. This means we had to consume all of the office sweet treats before the new year, Laura got cut off from bringing in mounds of delicious baked goodies from Big City on Fridays, Megan had to ditch her Diet Coke and we're all trying to avoid delicious chocolatey goodness in the aisles at the Co-Op.
We've created a board in the office that tracks our daily progress and lists all the weird, bizarre names for  artificial sweeteners.


As you can see we're in the early stages, but will keep you updated on our progress, so keep an eye right here on our blog and in case you want to join us, here are a few tips we're working with.
FIRST LINE OF DEFENSE AGAINST SUGAR ADDICTION:
Drink lots of water. Many times dehydration will mask itself as a sugar craving, when really what your body needs is water. lots of sugar in your diet also leads to overeating, which leads to being fat and unhealthy. Drink, drink, drink! You can even drink fruit water if you want to encourage drinking more water in a day.
Chew natural gum. To kick that "food" taste after meals, chew Spry gum which is sweetened with xylitol (The fruit flavored kind taste like Juicy Fruit). It is natural and VERY good for your teeth!
Eat Fruit. Apples, grapes and oranges are office favorites, but you can also try Stretch Island 100% Fruit Leather, as well as Clif Kids Organic Fruit Twists. They are 100% fruit and contain no added sugars. (psst…you can get them at Costco if you have a membership.)
Exercise: If your cravings are feeling out of control, go for a run or participate in your favorite form of exercise, then eat a healthy snack when you are finished.
Eat Regularly This will help keep your blood sugar stable and lesson your sugar cravings.
SECOND LINE OF DEFENSE AGAINST SUGAR ADDICTION:
100% Juice. It's not good to fill your body with a bunch of juice, but if you just can't get past the cravings, then make sure it's 100% all fruit juice.
Make some healthy sugar-free treats. Thanks to Pinterest and the blogging world there are tons of recipes out there. Try to find some that use Stevia or xylitol. If you don't know about either of these two ingredients, look them up. They are plant-based and better for you. And there are some awesome recipes out there that use them instead of sugar.
Alright! Let the FAMINE begin! 🙂 Anyone else out there with a serious sugar addiction?