In his series Day to Night, Connecticut photographer Stephen Wilkes works from a fixed camera angle to capture fleeting moments of humanity and light as time passes. After 24 hours of photographing and over 1,500 images taken, he selects the best moments of the day and night before seamlessly blending them into a single photograph.
Wilkes sees the camera not only as a device used to capture images, but also as an instrument to collect information. From the first experiments with the camera obscura in the early 19th century to the advent of the digital capture, photography has continued to evolve alongside advancements in technology. Wilkes embraces these innovations and utilizes them as a way to reach beyond the constraints of a single frame to explore previously unimagined possibilities.
For more than two decades, Wilkes has been widely recognized for his fine art and commercial photography. His photographs have appeared in The New York Times, Vanity Fair, CBS Sunday Morning and Time, among many others. In 1999, Wilkes completed a personal project photographing the unrestored areas of Ellis Island and the monograph, Ellis Island: Ghosts of Freedom, was published in 2006.
In the January 2016 issue of National Geographic, Wilkes will be featured as part of a special tribute to the 100th Anniversary of the National Park Service. Next summer, Wilkes will be included in an exhibition at the Brooklyn Museum, "Who Shot Sports: A Photographic History" curated by Gail Buckland. You can view his Day to Night exhibition at the Bryce Wolkowitz Gallery until early January 2016.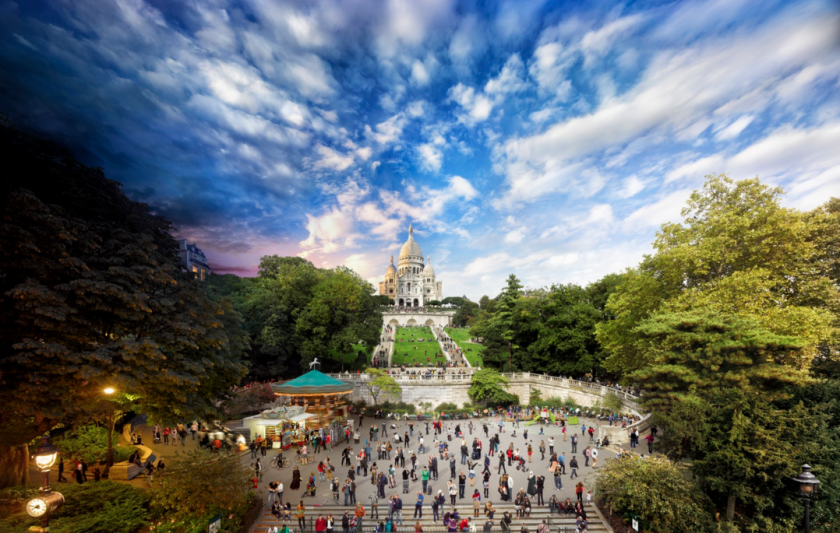 [via creative boom]