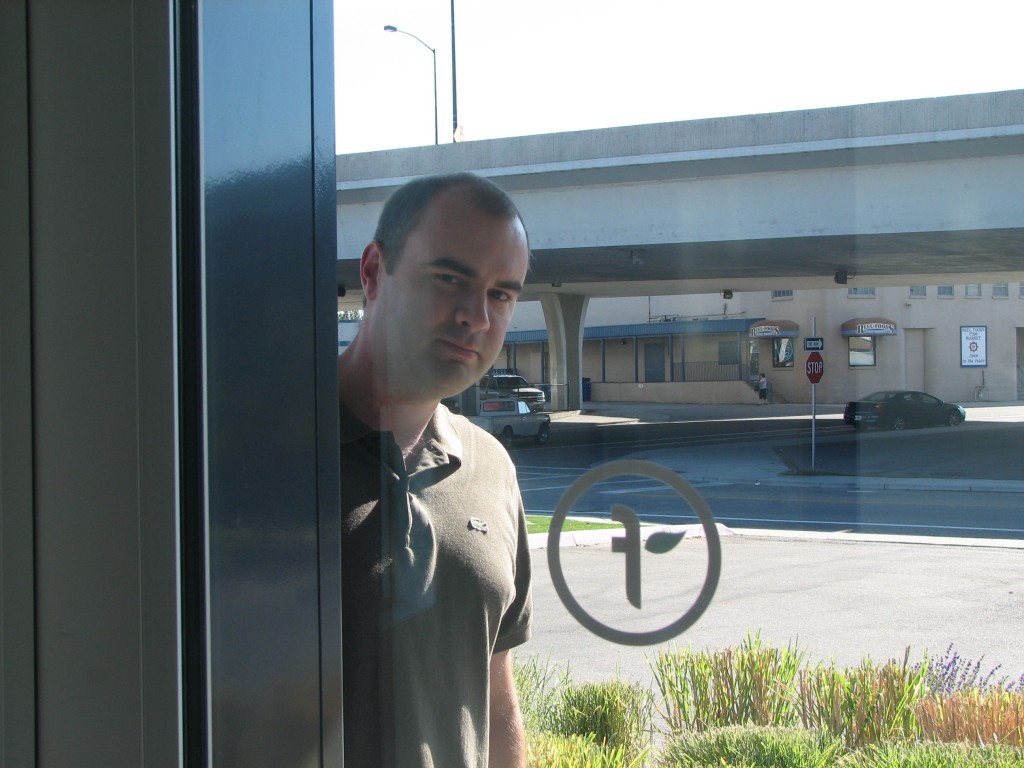 Foerstel is happy to welcome our new web developer, Grayson Roberts, to the group. He has brought unique qualities: added height (he's about 7 feet tall!), a very quiet and humorous poetic touch, and admirable web experience and abilities. Enjoy Grayson's intimidatingly accurate account of his first day at Foerstel!
'Twas my first day at Foerstel, as I crossed the welcome mat,
I was greeted with smiling faces (and Ralphie the cat).
With a whiteboard in the lobby, great care had been taken,
Made clear that I must like cats, ping-pong and bacon.
Shiny Apple computers on desks so clean
Visions of brilliant work danced on their screens.
And everyone dressed up in their clothes looking hip,
I needed to chill out after my cross-country trip.
When from out on the patio came a mouth-watering scent,
Into the fresh Boise air, sipping coffee, I went.
From the organic garden to the hot BBQ grill,
I knew that the crew at Foerstel had true skill.
The juice on the breast of the nearly grilled chicken
Gave me pause that my South Texas waistline might thicken,
When, what to my wondering eyes should appear,
But a bucket full of salsa, and sausage with no beer!
And just when I thought that my fears might be valid,
I saw a bowlful of fruit and a healthy potato salad.
Comfortably we ate, the August day like a dream,
I'm thrilled to have been welcomed by the whole Foerstel team.
—
As my geek flag is at about half mast, I've pretty much reached down to the depths of my creative writing abilities to pull out the above text. The punishment to the reader will end here.
Sincerely, all the folks here at Foerstel have gone out of their way to be friendly and welcoming. I only hope that I will be able to reciprocate in a way that does justice to the team.
I was spoiled by a great welcome on my first day, sharing delicious food, an outdoor BBQ, beautiful weather and meeting new friends.
I am looking forward to sharing my abilities with a talented team to continue an obvious tradition of producing quality work.
Grayson

New hand on {the web} deck