Where someone has been, and the things they've seen, definitely influences design. In this profile of art director, David Vincent, he talks about his time in Chile.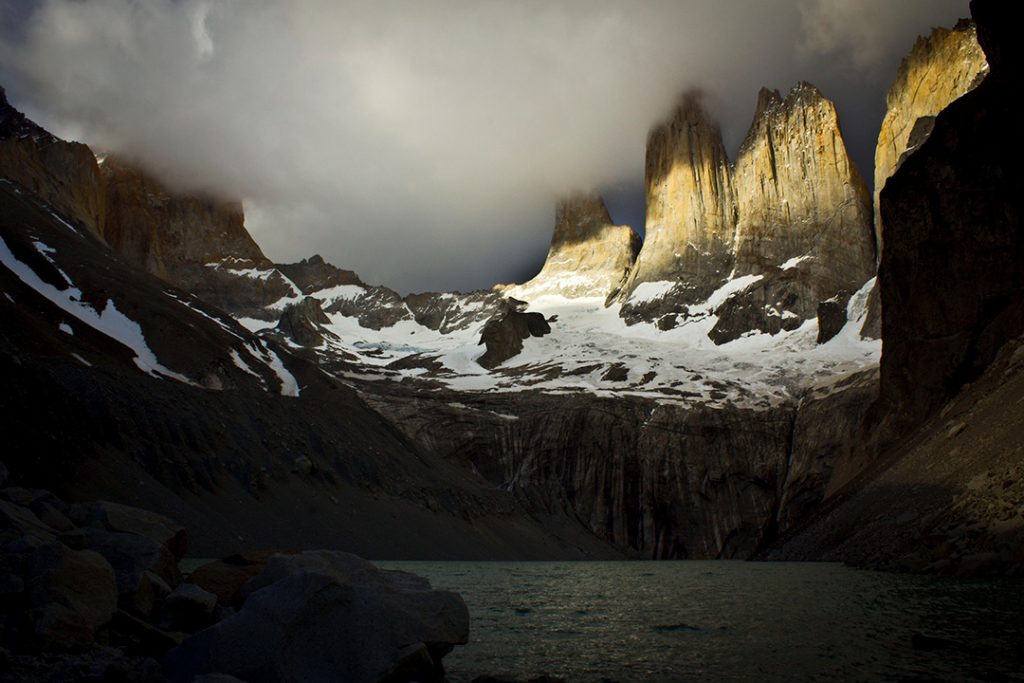 In 2013, I had the privilege to study abroad in Chile. While there, I made an excursion down to the Patagonia region to hike the W Circuit in Torres del Paine National Park. The park is known for its unpredictable weather, but also for its otherworldly scenery. I was fortunate to have great weather conditions for the majority of the week that I was on the trail.
On the last day on the trail, I camped on a ridgeline just below the Torres (the towers). That night, we encountered a light dusting of snow which turned to rain by early morning. I was determined to see the Torres as the first light of dawn rose in the east so I got up at 3 am and hiked to the top of the ridgeline where the lake and the base of the Torres are located. The rain and clouds didn't let up. I found a large boulder near the edge of the lake where I sat out of the rain for several hours, waiting for the clouds to break.
I still had several miles and a tight deadline ahead of me that day so I was getting a little anxious that I would miss seeing the Torres in person. Then about 8 am there was a brief break in the clouds. I was awestruck. Thankfully I had already set up my camera and was ready to grab a couple of shots before the moment passed. Above is the resulting image and a big check mark on my bucket list.
Below are some more photos from this amazing trip.