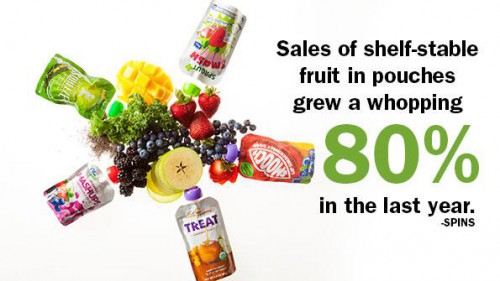 According to NewHope360, sales of on-the-go healthy snack pouches have seen a dramatic increase due to their "grown up" packaging. NaturalFoods Merchandiser's Kelsey Blackwell highlights these new adult flavors jam packed with fresh fruits, veggies and chia seeds. Among the five brands is our client Mamma Chia! Read the excerpt from the article below:



MAMMA CHIA SQUEEZE
Green Magic
I was skeptical when she took chia out of the bottle and added it to this certified-organic fruit-and-veggie pouch, but one taste proves Mamma indeed knows best. The surprisingly refreshing anytime snack is a delight on the tongue (think tropical tapioca) and a nutritional powerhouse. One 3.5-ounce serving packs omega-3s, fiber, protein and antioxidants from spirulina, chlorella and kale.
…and be sure to try all of Mamma Chia Squeeze flavors!!
[via NewHope]