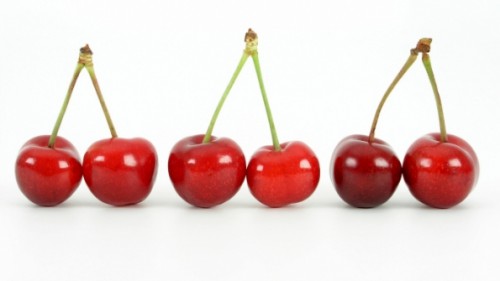 Chris Cornyn, president of consultancy DINE Marketing and mentor on Lifetime's show "Supermarket Superstar," has seen his fair share of knockout—and knocked out—food brands. He offers these "rules of three" for new food entrepreneurs.
functional. emotional. nutritional.
Ten or twenty years ago, food companies just had to satisfy one or two of their consumers' needs. The world has changed, however, and now consumers both young and old demand that their food satisfy multiple needs. These needs are functional, emotional and nutritional. Emerging brands need to keep all three in mind when launching a product. Food entrepreneurs now have to work harder and more creatively to instill these elements into products, brands, and messaging.
new. new. new.
These are the three most important words in the food business. Novelty is the lifeblood of the food industry. Let's be honest—the world doesn't need another chocolate chip cookie or a frozen pizza. But "new" can mean a lot of things—a new brand, a new convenient form factor or package, a new flavor profile, or an all-together new food item. Think "spray can of beer cheese." Aha!
But remember, just because you can create something new doesn't mean you should. I've seen a lot of ideas out there that are really, well, out there. Protein bars made with cockroaches, wine with added vitamins, recipes where kale just doesn't belong. Newness for newness's sake doesn't work.  You must fulfill an unmet consumer need state. When you meet that need it has a better chance of being a hit.
packaging. profits. positioning.
Learning the food business is essential. Too many people enter the industry without knowing the business fundamentals. Most anyone can make a great tasting product, but understanding COGS, FOB and margins vs. mark-up is more important than anything else in this business. I have seen too many people empty their 401k accounts and mortgage their homes only to see both go up in flames. They may have had a great product, but they lost everything because they never learned the business fundamentals of packaged food.
one. two. three.
Count it out loud to yourself: One. Two. Three. That is all the time a consumer spends to decide whether to pick your package up off the shelf. Three seconds is all you get to capture their hearts and wallets! So it is key to focus most of your attention on a properly executed package.   Packaging is the difference between success and failure in the food business. In fact, a well-designed package can actually raise sales by over 40 percent.
Remember that your packaging and messaging needs to be compelling enough to stand out amongst the 48,000 products in the average supermarket. Consumers spend three seconds looking at your food packaging—you should spend months developing it.
stop. sell. select.
These three words are critical to making money in the food industry. You have to stop the shopper in the aisle, then sell them with your messaging and convince them to select your product over all of the others next to it. How? Keep it simple. Your package must clearly show what it is you are selling. We call it "Shelf Evident Positioning." Never leave the consumers guessing what is in your package, where it fits into their lives, or why it is better than the competition. Think through what is going to stop them, what is going to sell them, and then what it is that will make them ultimately select you.
The brutal reality of the food business is that the odds are still stacked against anyone trying to launch a new product: nine out of 10 new products fail even when execution is flawless. Not to mention, there is no accounting for the fickleness of the consumer, the buyer or the market itself. But keep these rules of threes in mind and you have a fighting chance.
[via next accelerator]