For more than a decade, global color authority Pantone has awarded one of their own hues as the Color of the Year. Over the past 12 years the prominence of each year's color has grown to influence design, fashion, cosmetics and beyond.
A few short months ago, Pantone announced Tangerine Tango, a 'spirited reddish orange' reminiscent of sunsets as the Color of the Year for 2012.


'Sophisticated but at the same time dramatic and seductive, Tangerine Tango is an orange with a lot of depth to it,' says Leatrice Eiseman, executive director of the Pantone Color Institute.
Eisman went on to say, 'Reminiscent of the radiant shadings of a sunset, Tangerine Tango marries the vivaciousness and adrenaline rush of red with the friendliness and warmth of yellow, for a high-visibility, magnetic hue that emanates heat and energy.'
The announcement's effect was visible almost overnight, as websites such as In Style, HGTV and others quickly embraced what was sure to be one of the most prominent fashion trends in the months that followed. Before we knew what hit us, Tangerine Tango was showing up on logos, purses, interior accents and shades of lipstick.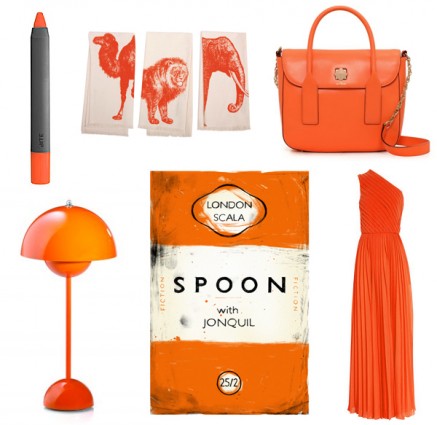 Adding to the heated popularity of this bright color, a feature in Pantone's 2012 Color Spring Report has caused Tangerine Tango to start popping up in spring collections from notable designers such as Tommy Hilfiger and Nanette Lepore. Celebrating the color this spring, many fashion experts have predicted the color's popularity will carry over and be apparent in Fall fashion trends as well.
An evolving symbol of boldness, Pantone's Color of the Year made a colorful splash beyond fashion and design. Last month, cosmetic giant Sephora launched its inaugural collaboration with Pantone. The first release from the newly-formed partnership honored the 2012 color of the year with a limited-edition collection of Tangerine-colored blushes, polishes and glosses.


Gilbert Soliz, a lead artist for Sephora described the collection, saying, 'The products allow for on-trend, uninhibited expression, while being exceptionally wearable,'.
Throughout Pantone's growing role in establishing new fashion trends, its presence in the design industry remains omniscient. The color of the year quickly made its way into the hearts of many top design firms who began incorporating the bold color into their work.Tangerine Tango's influence can even be seen in our Italian sister agency, Matitegiovanotte's newly crafted logo and website.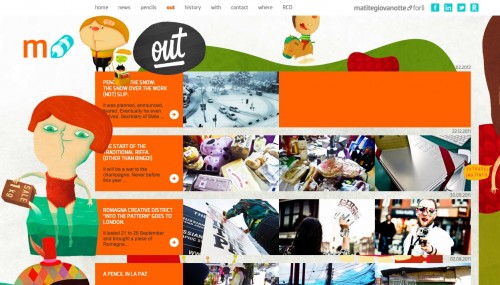 Not long after their Color of the Year announcement, Pantone released 336 new colors to its PLUS Series. The new collection bolstered Pantone's total number of colors to a whopping 1,677. Carefully taking note of areas between colors where splashes of subtle tones could be created, Pantone developed many hues both lighter and darker to their already existing shades.