The Foerstel team took a break from the office and ventured out to the Grand Opening of Whole Foods Market in Boise, Idaho.  While perusing the aisles (and dodging a gazillion people with shopping carts) we found a familiar label perched on the top shelf by the checkouts. Mamma Chia is an organic vitality drink with the magic of chia seeds; containing omega-3's, antioxidants, dietary fiber, protein, calcium and it's gluten free and vegan! Happy to see one of our many organic and natural clients carried by Whole Foods gaining momentum on our home turf.


The arrival of Whole Foods Market into the Boise community is not only great for creating new jobs and having a wide range of organic and natural foods available, their business model places a strong emphasis on supporting our local farmers, bakers, brewers, even music booking agents in order to help our microcosm grow, prosper and thrive.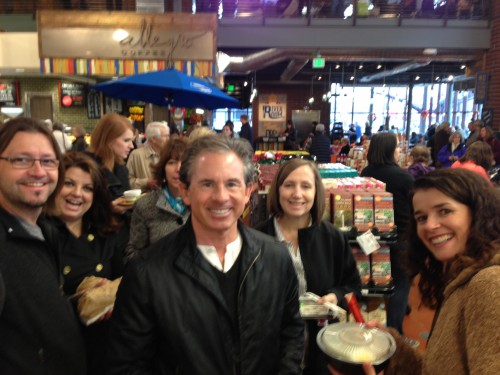 Check out the new Whole Foods Market in Boise at 401 S. Broadway Ave. and follow on Facebook and Twitter.