French artist David Redon has appropriated pop culture icons onto vintage American advertisements and wartime propaganda posters, thematically linking the aspects of their career onto each print. 'Ads Libitum' cleverly remixes famous singers and musicians onto boldly colored, bygone paper billboards, symbolic of a piece of American history.
Before digitally retouched and computer manipulated ads came onto the scene, hand-painted and drawn figures often featured throughout the scenes, to which Redon adapts his style by adding today's cultural icons in an illustrative way. An example includes Kanye West, pasted on to the familiar 'We Can Do It' poster, produced by J. Howard Miller in 1943 as an inspirational image to boost female morale in the workplace. West, taking the place of 'Rosie the Riveter' says 'Stronger', a title of one of his songs, which shrewdly relates the lyrics and their meaning to the ideas represented in the original print.
Beyoncé featured on a vintage print
Daft Punk is part of a casino poster which says 'Get Lucky'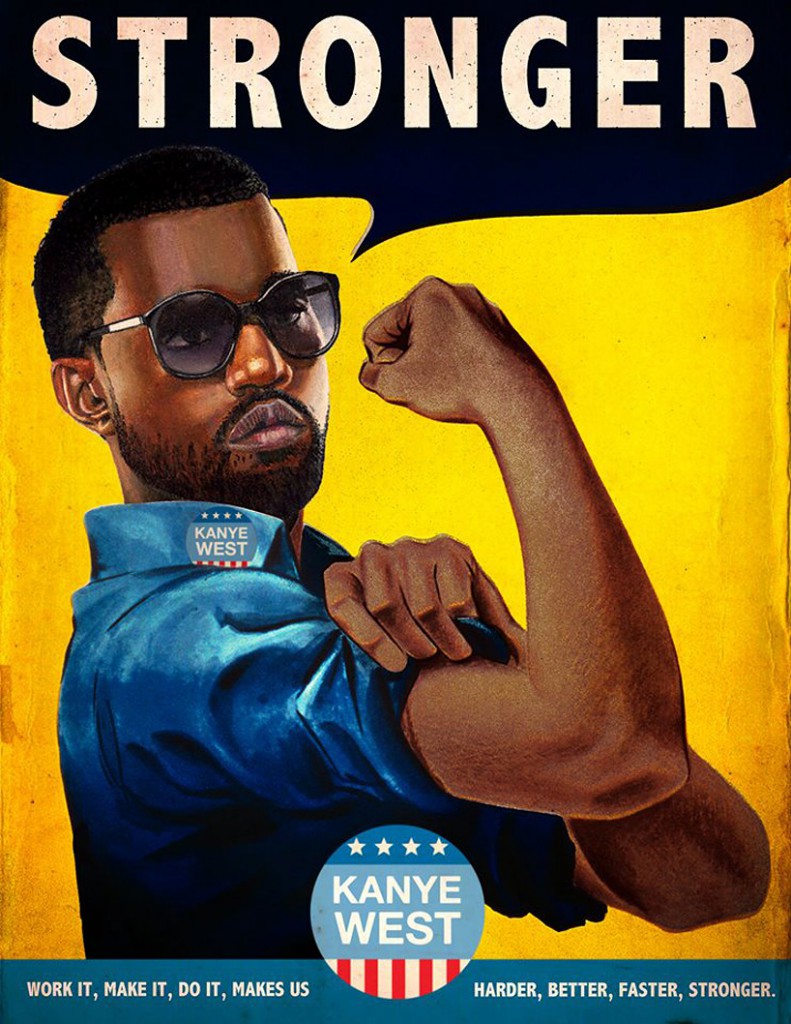 Kanye West appropriated onto the American wartime propaganda 'We Can Do It' poster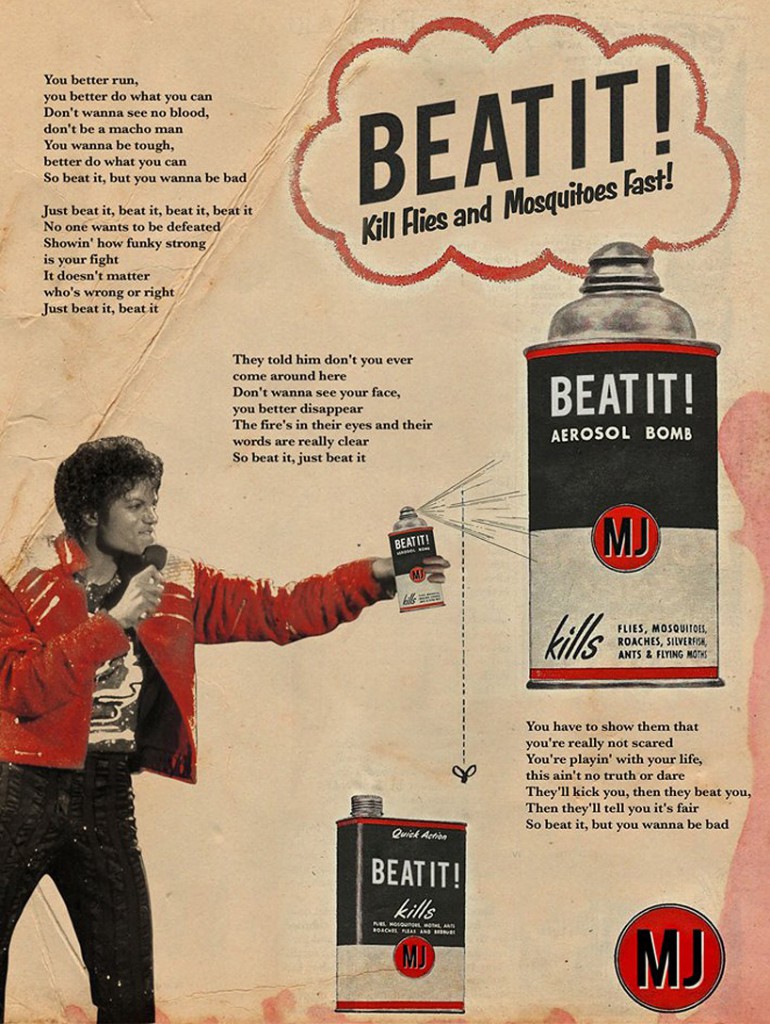 Michael Jackson says 'Beat It' with an aerosol can
Outkast 'For Your Beauty Bath'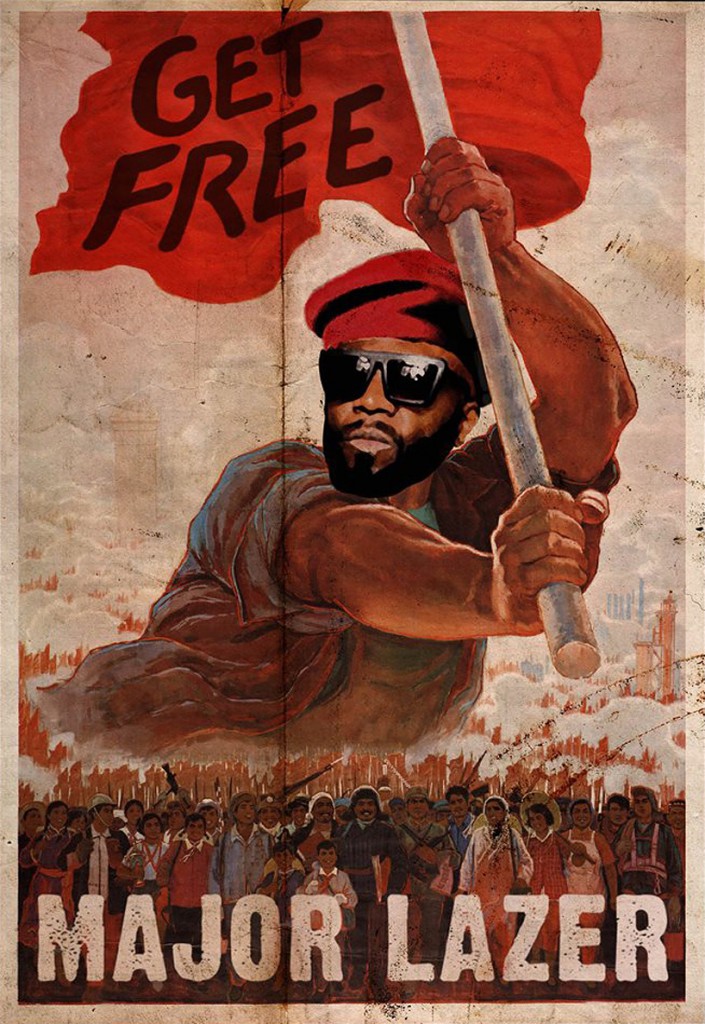 Major Lazer's 'Get Free'
Outkast's Andre 3000 says 'Hey Ya'!
Snoop poses in a 'Gin & Juice' ad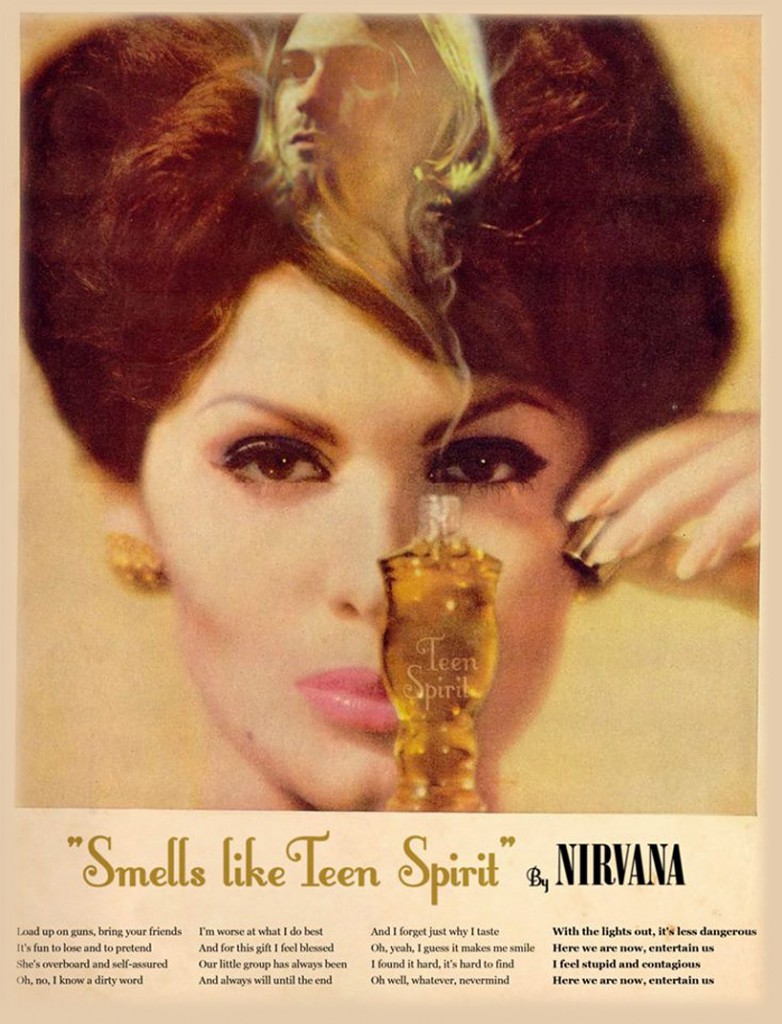 Kurt Kobain's 'Smells like Teen Spirit' features in a perfume ad
Aretha Franklin poses in a cosmetic campaign
(left) Jay Z features in a dandruff ad which says 'Dirt off your Shoulders'
(right) Lana Del Rey is 'Young and Beautiful' in this bubbly ad
(left) The Notorious B.I.G in an ad for 'Juicy' pancakes
(right) Amy Winehouse goes 'Back to Black' in an ad for coffee
[via design boom]